Barcode Warehouse Management has never been of such importance as now, the 21st century calls for up to date Barcode Warehouse Management that the critical data.
Barcode Warehouse Management for Manufacturers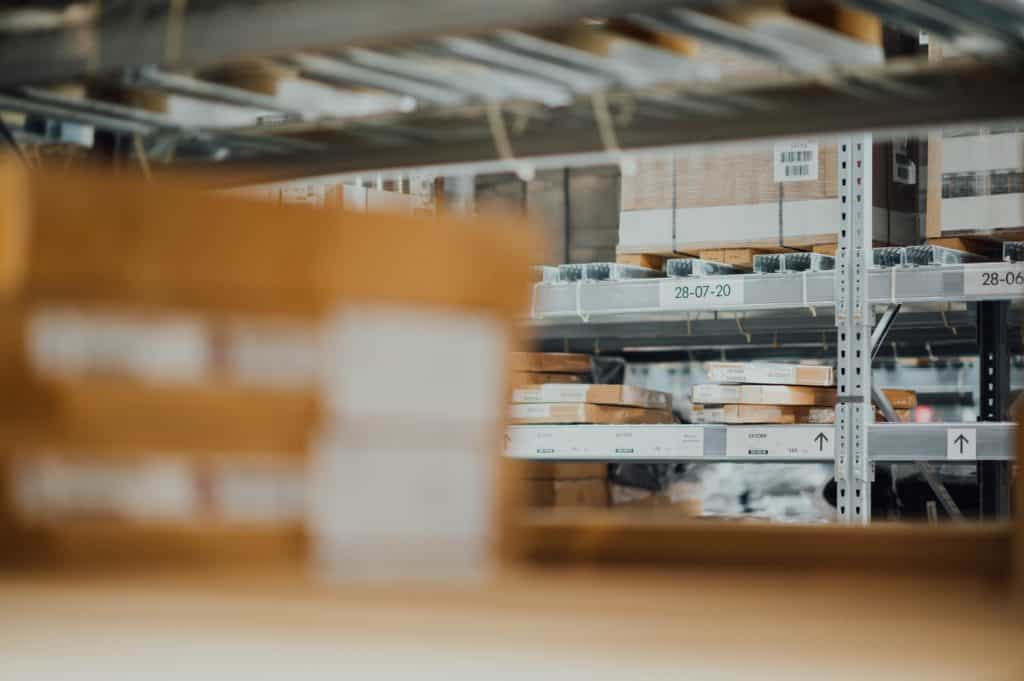 Sabre works exclusively with customers with Dynamics 365 Business Central (formerly Dynamics NAV).  It is a pretty common request to add "barcoding" to the Dynamics NAV or Business Central implementation. In fact, we strongly recommend the InsightWorks Warehouse Insights WMS system that we implement and train ourselves.
There are in fact two types of technology that use barcodes in an ERP system. Early in discussions we need to find out which: inventory control or labor tracking.
This blog talks about the former, Barcode Warehouse Management.
There are different reasons companies want inventory control with barcoding. There are also a lot of misconceptions about warehouse management with barcoding; so much so that I wrote the linked article on that subject.
Inventory control through barcoding is done with a software called Warehouse Management System or WMS. WMS is a very simple technology that often requires an incredibly difficult culture change. Barcode Warehouse Management is all about using a top tier cloud ERP like Business Central to give a manufacturing company much, much better inventory control out of the box. 
Adding a WMS is a whole other level of inventory management compared to just an ERP. The WMS project can be even more change heavy than an ERP project, especially since you are often working with non-technically skilled end-users (warehouse or factory workers) and an ingrained culture that can resist change.
Is Barcode Warehouse Management necessary for the manufacturing industry?

The answer is maybe.
Aside: You may think "I'm a distribution company, not a manufacturer. What's the big deal?". It might make you wonder if Dynamics Business Central isn't a great product. The reality is that in distribution knowing where a product is, how much you have and managing that inventory is part of your DNA. Manufacturers are often much more "loose" with product warehousing. Business Central WMS solutions are used worldwide in complex warehousing - but WMS systems, in general, are not deeply penetrated into small or medium manufacturers.
There's a reason not all manufacturers dive into this kind of software. They often don't need it. It can be a solution in search of a problem - especially if management isn't familiar with ERP systems and the capabilities of MRP demand and supply. They think the barcoding system will magically keep inventory levels managed. it won't.
For manufacturers with staff that are used to inventory control with barcoding, we find it easy to develop the necessary discipline and allow for a smooth transition to a barcoding system. On the other hand, for businesses that have never had a barcoding system, it can be a nightmare getting staff to play ball. Here are the biggest mistakes that we have seen:
Biting off more than you can chew
Don't roll the whole system out all at once. Pick a specific module or feature (cycle counting maybe) and work with that. Get it right. Focus on it and make sure that you instil discipline. Consider how you set up your facility and maybe take the opportunity to rework things before you've gone too far.
Delay, delay, delay
Related to the first point, don't spend too much time overthinking. Do a pilot with a selected feature, and roll it out once you have it right. Pick an easy module and use it EVERY DAY if you can. Shipping or Receiving. Something that will teach staff to be disciplined. Cycle counting is probably not a good choice for the first, as it relies on the product being in the right places and the right quantities to work well. If the employees don't have discipline - those things won't happen easily.
Not having Rules
Train your employees set the expectations, write them down, enforce them strictly. You need consequences for employees failing to follow the rules. Assign a lead for the implementation (best to pick someone for whom accurate inventory impacts their workday every day) and give them authority over staff who refuse to follow the rules.
Implementing just for the sake of implementing
No need to implement every feature of your barcode-based warehouse management software. If the picks and put away functions aren't very useful for your business - don't do them. Just because a feature is there and unused, doesn't mean you are not effectively using the software.
Sabre Limited works with WMS systems all the time. If you need help with inventory control or selecting a WMS system, give us a call at: (519) 585-7524 x.45 or contact our team, we're excited to talk with you soon!
Robert has been an ERP consultant in the Manufacturing space for over 25 years, starting immediately after graduating University of Toronto Engineering. In addition to a deep knowledge of Manufacturing (including teaching MRP at the Supply Chain program at Conestoga College in Kitchener, Ontario, Canada) Robert holds a Microsoft Systems Engineer designation and is much less of an expert in Networking and IT infrastructure than he thinks, but is still pretty good. He also has applied his engineering skills to learning programming, and is warned frequently by the professional developers who work for him that he is pretty good, but don't write any code for customers without letting them check it.