MRP (Material Resource Planning) is an advanced and powerful feature of any ERP system. MRP in Microsoft Dynamics NAV is one of the key features of the manufacturing modules available in the extended pack. It is often paired with MSPS (Master Production Scheduling) and creates a full set of material and production planning features.
It is very common for manufacturing companies to purchase their new Microsoft Dynamics NAV system specifically to take advantage of purchasing and planning benefits. The MRP system is one of the most important of the features that can make improvements in these areas. MRP systems can be be very complicated and very hard to use, and it is critical that the implementation partner understand how they work.
Sabre Limited has spent years working with manufacturers implementing MRP in Microsoft Dynamics NAV. We have developed some tips to make improving your planning and purchasing process as efficient as possible.
Reorder Points
Before MRP via computerization was introduced (in the days of paper and pencil) companies typically used a reorder point system. This was basically a method of waiting until stock fell below a certain level and then ordering a fixed quantity of additional product. It is a very easy system to do manually, but it tends to result in a lot more inventory. You need to keep a fairly large safety stock to ensure you do not run out of materials.
We still run into companies today that do not have ERP systems (meaning they usually don't have something like what is offered by MRP in Microsoft Dynamics NAV) and they use this.
The biggest downfall is that a Reorder Point system can't react to a large order (something bigger than usual) being entered into the system. Users need to keep their eyes open for this and adjust.
Net Requirements Planning
Before MRP was a technology, it was actually being done by pencil and paper in larger companies. A good example of this might be Ingersol Rand in Sherbrook Quebec. My Grandfather told stories of the organization in the 1950's running a net requirements plan by hand.
It was fairly common for businesses to keep cards (just like library cards) where records of information were written. These cards usually held the "Bill of Materials" for manufacturing a product, and each card recorded the item and quantity required. A typical bill of material was represented by a small stack of cards with an elastic or string around it.
The staff would determine (starting with the finished goods) how many of an item was needed, then take out the BOM (stacks of cards) for those items and record how many sub-items were needed in ledgers. As they went through the top level they would do the next level down etc... until they got to purchased products.
Eventually (usually after several weeks) by creating these ledgers of requirements they would be able to recommend purchases and production. This might happen monthly, but rarely more often.
MRP done by computer
Computers started to be introduced into manufacturing in the late 1960s and early 1970s. One of the early adopters was Black and Decker, who pioneered using computers to reproduce the process described in Net Requirements Planning.
Now computer cards were used (the kinds that need to be filled in with pencils or punched out with a punch) that held order data, customer records, vendor records, item master cards etc... Bills of material will also maintained in this way, with a header card and then line cards.
These packs of cards were filled in as orders were received, customers changed, new BOM created etc... They were loaded into the computer which would scan them in, and then in 24 hours could spit out a massive paper print out of the same information that took 3 to 4 weeks to do by hand.
Black and Decker became famously successful at reducing costs and improving their business through this process. They had started running their computerized MRP process (very similar to how MRP in Microsoft Dynamics NAV would later run) weekly.
Ironically this new technology was adopted by other companies, but most of them still only ran the calculations once a month. They reduced their workforce, but until much later didn't change the process and therefore saw minimal improvements at first.
MRP, Accounting and MRP II
Eventually computers progressed to the point where keyboard and monitor based systems replaced the card and printer technology. By the 1980s the new technology was given the formal name of MRP, and products sprang up that either acted as accounting software or handled inventory and planning.
By the late 1980s there was an effort to consolidate the two technologies (account and MRP) into one product. At first this new product was called MRP II and definitely Microsoft Dynamics NAV (then called Navision) was a technology in this category.
After a few years and some confusion, people found that the terminology confusing, and so a new technology term was coined - ERP.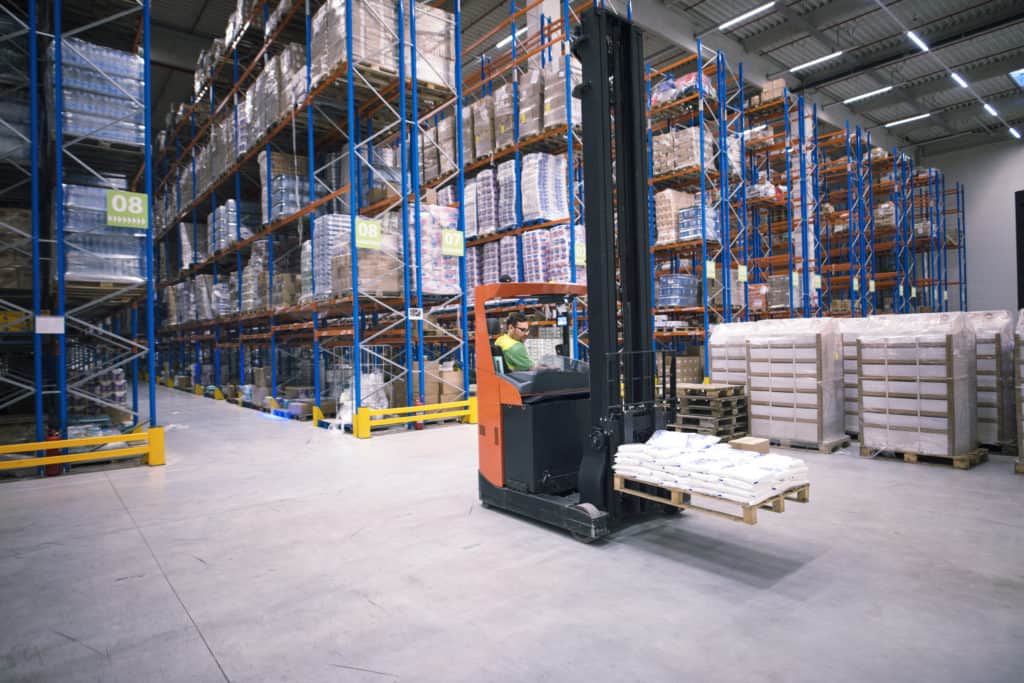 ERP and Dynamics NAV
By the 1990s the term ERP introduced. ERP was was more all encompassing than a simple inventory management system.  ERP incorporates many products together that require common master data.
MRP in Microsoft Dynamics NAV is really just a module among many. There are Human Resource, CRM (Customer Relationship Management), Warehousing, Manufacturing, Accounting ... all the core functions that any business might need. These technology modules usually have common data they share (customer records, vendor records, employee records etc...). The benefit of ERP systems is that everything is in one database, and nothing needs to be double entered.
One of the most important takeaways from this brief history should be that modern ERP systems are intrinsically built around their MRP and accounting modules. MRP In Microsoft Dynamics NAV is really interrelated and interconnected with many related modules. Distribution Resource Planning to plan replenishment of warehouses and stock locations. Warehouse and inventory management to keep track of materials. Master Production Scheduling to plan the release of production orders to manufacturing. These and other modules form the core of Microsoft Dynamics NAV.
Cloud and "New ERP"
Not every ERP is descended from the 1990's technology. Some of the cloud "ERP" systems that exist today started as Accounting systems or CRM systems and have gradually added capabilities.  Older and more reliable systems incorporated MRP systems for decades - like MRP in Microsoft Dynamics NAV. Many cloud systems don't have the extensive history and therefore expertise with MRP that Microsoft has.  This leaves customers who want or need a cloud solution with some tough choices. 
Microsoft Dynamics NAV
Luckily Microsoft Dynamics NAV is moving into the cloud in a big way with the new Microsoft Dynamics 365 Business Central system. This is still NAV under the covers (in fact, the versions say "Microsoft Dynamics NAV 12.0 or 13.0" when you look at the help screens).
MRP in Microsoft Dynamics NAV
MRP in Microsoft Dynamics NAV is processed with a module called the Planning Worksheet (and to a lesser extent with the Requisition Worksheet). These two modules are the main MRP workhorses of Dynamics NAV.
MRP In Microsoft Dynamics NAV is actually an intrinsic part of the system, and works with all the modules in the software. There are project accounting and manufacturing modules - MRP is integrated into them. There is light assembly and kitting. There is warehouse and distribution, sales and purchasing. From the ground up, MRP in Microsoft Dynamics NAV is deeply integrated and functional. Dynamics NAV descended from Navision which was an even older name for the product. When Microsoft re-branded the software - they didn't change the functionality. Just the name.
Projected Net on-Hand
MRP In Microsoft Dynamics NAV works by calculating the quantity of material you should have on hand in the future. You specify how far into the future you want calculate this. MRP calculates your projected on-hand inventory for every day between now and a selected point in the future.
The Planning Worksheet goes further and can suggest orders based on its calculations. Based on a number of settings applied to items (called planning factors), it is able to produce accurate suggestions.
There are some companies that find it hard to get the planning factors right. It can take an element of experience and training that not everyone has. It also isn't strictly necessary nor efficient to use the full capabilities of MRP to automate purchasing that way. If your quantities on orders is small, using the projected on-hand calculations can be an effective way to manually create orders almost as quickly.
The concept of Projected Net On-Hand is the critical part of the MRP In Microsoft Dynamics NAV - knowing how much inventory of items will be available at a point in time, MRP will suggest purchases and production orders.
Lot for Lot
When Sabre implements MRP in Microsoft Dynamics NAV for a customer, we usually start with Lot for Lot planning. This is the easiest planning method to understand and use in MRP. Lot for Lot uses simple calculations (not so simple to do by hand though!). It will determine when and how many items to order. Lot for Lot relies on planning factors and accurate inventory levels and lead time from vendors. It's best to start with one product line; maybe products supplied by a key supplier; and test Lot for Lot (or any other MRP method) to get used to it.
It takes time to learn MRP In Microsoft Dynamics NAV. There are a lot of calculations happening in the background. None of them is particularly complicated, but the sheer number can be overwhelming. MRP will generate "suggestions" when run, and if you are unsure how it works you can be overcome by noise and details of your entire supply chain and purchasing needs.
Full MRP in Microsoft Dynamics NAV
Once you have Lot for Lot working correctly, you can move to more complex MRP activities. Start using Lot accumulation periods (also called Period Supply), Sales or Production Forecasts, Minimum and Maximum order quantities and other features. If you have separate warehouses, you can setup inter-warehouse transfer orders for replenishment.
The sky is the limit.
Need some help?
Sabre implements MRP In Microsoft Dynamics NAV all the time and are experts in this module. It is one of the more difficult parts of Microsoft Dynamics NAV to learn and use, but is a critical part of a proper implementation of inventory control in the Dynamics NAV system and a major part of a manufacturing implementation.
You can check out our Sabre Limited YouTube videos outlining key areas of function of Dynamics NAV on Sabre Limited's channel - including the Planning Worksheet and Requisition Worksheet.
If you need help with MRP In Microsoft Dynamics NAV give us a call at: (519) 585-7524 x.45 or contact our team, we are excited to talk with you soon!
Robert has been an ERP consultant in the Manufacturing space for over 25 years, starting immediately after graduating University of Toronto Engineering. In addition to a deep knowledge of Manufacturing (including teaching MRP at the Supply Chain program at Conestoga College in Kitchener, Ontario, Canada) Robert holds a Microsoft Systems Engineer designation and is much less of an expert in Networking and IT infrastructure than he thinks, but is still pretty good. He also has applied his engineering skills to learning programming, and is warned frequently by the professional developers who work for him that he is pretty good, but don't write any code for customers without letting them check it.