Manufacturing companies often struggle with warehouse and Inventory Control. The results of out-of-control inventory are always the same, despite the many ways that it can become a problem. Frustrated customers due to stock-outs on critical parts; delayed product deliveries; finger-pointing between your team; production constantly rescheduled and people spending all their time expediting. Many of these companies choose Microsoft Dynamics NAV inventory control (now Business Central inventory management) to get their hands around problems, but if they are not implementing it correctly, they can still be frustrated with some of these issues.
Microsoft Dynamics NAV Inventory Control
Microsoft Dynamics NAV inventory control can address these problems, so if you have these signs of Inventory Control issues, maybe it's time to look at a new approach.
There are some critical best practices when implementing Microsoft Dynamics NAV inventory control (Business Central inventory management) that might point to the problem or solution depending on where you currently stand.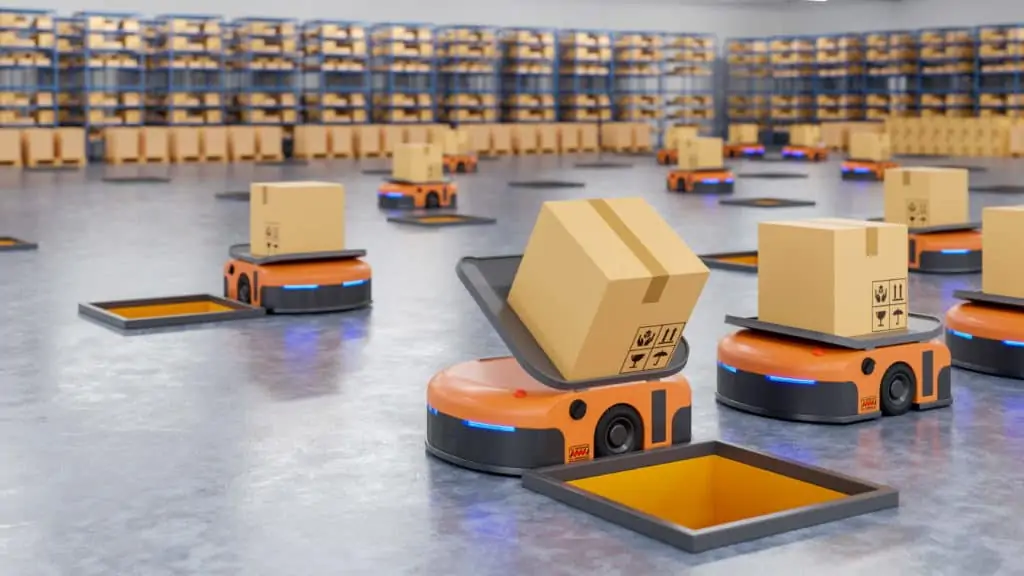 #1 Bills of Material
With Inventory Control in Microsoft Dynamics NAV (Business Central), you need to have a complete Bill of Material (BOM) for your manufactured items and they have to be very accurate. Even a seemingly tiny mistake in a Bill of Material for a high volume production part can lead to huge errors in your inventory.
If you are having any problems with Dynamics NAV inventory control, check your Bill of Materials for different items – especially the ones that contain the item (as a component) with big inventory variances.
Make sure the engineering team has updated BOM's so they are accurate and up to date.
#2 Units of Measure
All ERP systems contain Unit of Measure (UM) conversion rules. A Unit of Measure conversion is as simple as the conversion of Pounds to Kilograms such as 2.2046 lbs per kg. If you are having issues in your Dynamics NAV inventory control system make sure these conversions are correct. Something as simple as entering 2.0 lbs per kg can result in a major error.
This conversion can have a significant impact on inventory counts in many kinds of business. Make certain your Units of Measure are all entered correctly! Double-check items where prices are based on Units of Measure too! We have seen customers correct Units of Measure, but not prices, and caused all kinds of issues in their Microsoft Dynamics NAV (Dynamics 365 Business Central) system.
#3 Lengths to Weight
All Sabre works with are manufacturing companies or complex distributers. It is really common for these companies to convert between weights and lengths, or pieces and weight, etc… A great example is when a company buys paper in rolls and cuts it into individual sheets (in which case every 1000 sheets have a weight, and the roll is usually in pounds or kilos). Another example is steel. If 1-inch diameter Cold Rolled Steel bar is 2.670 Pounds per 12 inches, be sure this is recorded correctly. Otherwise, your Dynamics NAV inventory control (now Business Central inventory management) numbers will be "out to lunch."
#4 No Adjusting Entries
Whether under the new name of Business Central or the classic Dynamics NAV inventory control will always have at least some errors that are caused by mistakes in base data (like the Bill of Material or Unit of Measure above). There will also be errors when manufacturing staff do data entry. If errors exist, spend some time to find the transaction or BOM or U of M that is causing the issue – avoid adjusting entries.
It's best practice to limit adjusting entries (basically overriding inventory with correcting entries) to a small group of staff who need to justify their adjustment. Make it hard to adjust – then people will do the right thing.
AVOID making adjusting entries! I can't say it enough.
#5 Culture of Discipline
In many manufacturing companies (not so much in distribution) there is not a culture of discipline around Microsoft Dynamics NAV inventory control. This kind of discipline will come from the top and trickle down. Be sure that staff making errors are given remedial help, are reprimanded for negligence, and frankly removed from the business if they just won't get on board.
Also – don't set people up for failure. Make sure the system is simple enough that people can succeed.
Once you have that culture of discipline, and Dynamics NAV inventory control (now Business Central inventory management) is effective and correct, then it might make sense to start looking at Barcode Warehouse Management if that will make sense. Even this technology can have its challenges.
Dynamics NAV Inventory Control (Business Central) Conclusions
Your inventory is the core of your business. All your management and team members need to take it very seriously. Follow best practices that we have laid out here, and you will be on the road to better inventory control. These are necessary for managing inventory and guaranteeing it is accurate.
These 5 tips are just a few of the best practices Sabre follows during our implementations with customers. We live and breathe this kind of system use. If you are having any problems with your Dynamics NAV (or Business Central) system and worry that your partner isn't able to support you, be sure to reach out and we can help.
Need Some Help?
If you need help with a Dynamics 365 Manufacturing systems choice Dynamics NAV Inventory control or any other questions, give us a call at: (519) 585-7524 x.45 or contact our team, we're excited to talk with you soon!
You can also check Rob Jolliffe's LinkedIn articles here.