It often happens that prospects ask me about other Business Central manufacturing partners who would be good choices for a competitive quote. I realize that potential/future customers might find this odd, but I am happy to give credit where credit is due. There are a number of my "friendly competitors" that I greatly respect and recommend in many cases.
This is not an exhaustive list of all Dynamics 365 Business Central manufacturing oriented partners. This is certainly not a full list of all partners who claim to be good at manufacturing. These are the partners that I have more experience with (personally or indirectly) and would be willing to refer someone.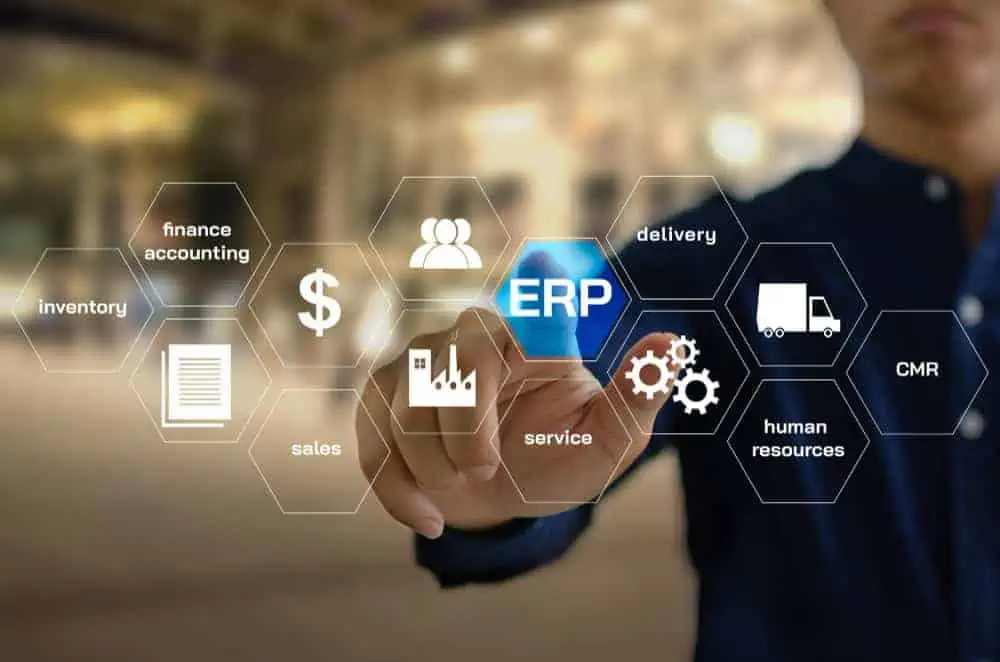 No. 1 – Liberty Grove Software
Experts in Batch Manufacturing and Food Manufacturing
Liberty Grove is the partner I refer manufacturing customers to the most. They are definitely experts in food manufacturing, and more generally batch manufacturing.
The company is made up of some very senior Business Central experts. That is one of the things that makes them so good. The owner/president is Andrew Good, one of the most recognized volunteers at various user group events. Andrew is an expert in fresh food production (which is it's own special vertical). He's also a power house in everything from MRP to Bills of Material for more traditional discreet manufacturing.
Contact Liberty Grove here: https://libertygrove.com/contact-us/
Aside about Batch Manufacturing
Batch Manufacturing is one of two primary types of manufacturing. The other is Discreet Manufacturing. An easy way to understand the difference is to compare making soup to making toys. You are limited by how much soup you can make (at a time) by the size of the pot. With wooden toys you're limited only by how much wood you have (and your time).
If it takes all day to make soup, and you have only one pot, then that's all the soup you can make. Want to make more soup, you need more pots.
You could make many more toys than you can make soup bowls – also because you don't need bowls to hold toys – but you do to make soup.
No. 2 – Innovia Consulting
Experts in Business Central Manufacturing Rescue Missions
When I think of Business Central manufacturing, the first company that comes to mind is Innovia. I have a ton of respect for this team of manufacturing experts. These are folks that have walked a shop floor and have the steel shavings in the soles of their shoes to prove it.
They have made a business of rescuing failed implementations that were the result of a bad fit between the partner and the customer. It is MUCH more important that your Business Central partner has practical experience in your industry rather than book smart using the software. Innovia are the team that have practical manufacturing experience.
Of course Innovia also sells "net new" Dynamics 365 Business Central deals, and i would highly recommend contacting them if you want some advice or a competitive quote for your project.
Contact Innovia here: https://www.innovia.com/contact
No. 3 – Tecman (aka Technology Management)
Europe's Top Business Central Manufacturing Experts
In Europe the top Business Central manufacturing experts all work for Tecman. Lead by James Crowter, who (like Andrew Good from Liberty Grove) generously donates his time to the community as a trainer and mentor).
This is another business that knows their stuff. I can tell from my (brief) discussions with James that he's a manufacturer's manufacturing expert. James is one of those consultants that has forgotten more about manufacturing than most of the "book smart" consultants will ever know.
If you are in the English speaking world, Tecman are among the absolute best Business Central manufacturing partners. This is the team that brought deep manufacturing expertise and advice to help build the VAPS (Visual Advanced Planning and Scheduling) solution from Netronic.
Contact Tecman here: https://www.tecman.co.uk/get-in-touch
No. 4 – Wye Print
Experts in Graphic Arts Manufacturing
If you are not in the Graphic Arts manufacturing space then you might not even know what that is. In short it is a sub-vertical of discreet manufacturing that is defined by applying ink to a substrate. That means (in practice) that if you are printing something on paper, cardboard or plastic you fall into this category.
Wye Print is very focused on larger packaging (flexible or carton), label and wide format printers. This means that if you produce plastic bags (pouches), folding boxes (cartons), printed corrugated or wide format print materials Wye Print is a company you should definitely look at.
They are the one Business Central manufacturing partner in North America that is exclusively and relentlessly focused on print.
Another Aside In the print industry the term ERP isn't used very often. Instead Print Manufacturing companies refer to Print MIS as their software package. MIS is actually a 1980's and 1990's term that refers to just the order management and production side of ERP systems. Most Print MIS systems are therefore lack an integrated accounting module.
Wye Print sells Business Central and the excellent Print MIS addon PrintVis.
Contact Wye Print here: https://wye.com/print/contact/
No. 5 – Bond Consulting Services
An Up and Coming Manufacturing Partner
I have little experience with Bond Consulting Services, but what little I have has been good. They are a GP Partner (Great Plains) who is transitioning to Business Central. They are making a bit of a spash as they apply their experience from Dynamics GP to now being a Dynamics 365 Business Central partner.
Bond is a US based partner, and they are investing in more transparent communication and trying to be up front with information for the prospective customer. If you are looking for that 2nd or 3rd opinion, I'd recommend speaking with Bond.
Contact Bond here: https://bondconsultingservices.com/schedule-a-free-consultation/
Runner Up – Websan Solutions
A Good Generic Business Central Partner
I like WebSan for a few reasons. They are one of a handful of other partners that publish their pricing front and center on their website. Another is they are more likely to turn down an opportunity that isn't a good fit for their business than almost anyone else (a very good sign in my opinion). Finally, they are fellow Canadians who also focus a large percentage of their business in the international (USA and abroad) market.
When I have a prospect that comes to Sabre but is not a manufacturing company (not-for-profit, distribution, professional services etc.) I will often direct them to WebSan.
Contact WebSan here: https://www.websan.com/contact-us
Conclusion
When I think of Dynamics 365 Business Central manufacturing partners, these five (six including my runner up) partners come to mind. These companies are professional and have been doing what they do either for a long time (eg: Innovia) or with a relentless focus that is impressive (eg: Wye Print).
If you found this helpful and want to speak to someone at Sabre, we'd be happy to talk with you one on one. You can email us at info@sabrelimited.com, fill in our Contact Us form or give us a call at 1-519-585-7524.
Book a 30 minute meeting with the author, Rob Jolliffe to discuss this article in more detail or ask any questions you want answered.