Warehouse management means different things to different people. To me, it means any system that helps control the quantities, locations, and disposition of materials in business warehouse stores. Sometimes that is done with the Dynamics Business Central warehouse management and very simple incoming and outgoing transactions. Sometimes it is done by barcode labeling all products, locations, and activities within the business and using mobile devices to track every movement.
Within the Business Central warehouse management modules are many features and functions. Microsoft documents the setup of warehouse management as well as the features of the system online. In summary, out of the box, Business Central warehouse management includes:
Warehouse Shipments
Warehouse Receipts (used with inbound ASN usually)
Warehouse Picks
Warehouse Put-Aways
Warehouse Bins, Class and Zone Codes
Various worksheets for warehouse and bin management
Warehouse Management in Dynamics Business Central is Full Featured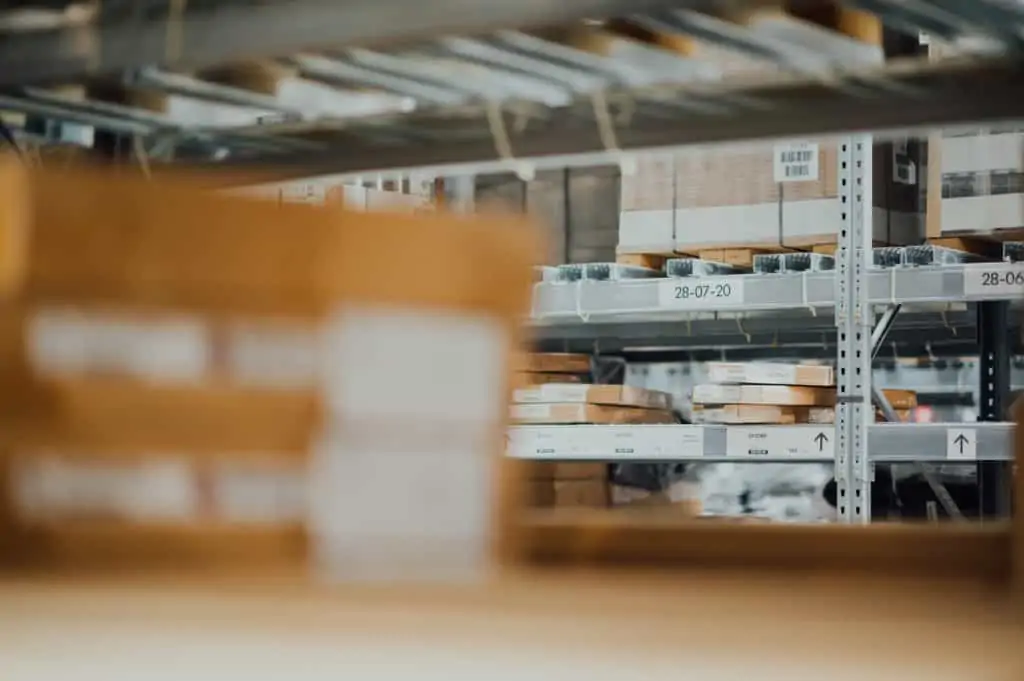 Whether a manufacturing company is aiming to control your warehouse through Business Central warehouse management without barcode devices or they plan to implement RFID technology with advanced mobile device WMS – there are reasons for wanting a warehouse management system. These are my thoughts on what those reasons often are, and which warehouse control technique best applies to that reason.
Reduce Stockouts
Stockouts are the bane of manufacturing and distribution companies. Stockouts that occur when Business Central says a manufacturer should have the inventory on the shelf are infuriating. Before running off to buy a WMS to solve your stockout problem, be sure to identify the root cause. Most likely manufacturing staff are failing to record inventory changes accurately in Dynamics 365. As I often say, automating mistakes just lets people make more of them faster. Dig into the reasons – they are rare because of a lack of Business Central warehouse management.
Avoid Lost Product
Products can be lost for a few reasons. In a small manufacturing company, if product is "lost" that might be for the same reasons you are having stockouts. The Microsoft Business Central warehouse management system likely has errors in it that make manufacturing staff think product has gone missing. Be sure the right inventory transactions are recorded at the right times. Again, using a warehouse system might just accelerate the errors.  
If you have a very large facility – or goods can be stored in many locations a barcode control system makes sense. This is especially true if the decision as to where to put stock depends on which bin or shelf has space. Be aware that your staff will now need to scan every time they move, pick or put stock away. This increases the number and complexity of the transactions in Business Central warehouse management.
Increase your Productivity
Are manufacturing staff constantly traveling back and forth between a computer running Dynamics 365 and the warehouse? Are they entering thousands of inventory transactions a day? Are there complicated or tedious serial number transactions that need to be done by hand? Then the Business Central warehouse management solution makes a lot of sense. Increasing manufacturing staff productivity with an empowered workforce is a major reason to implement mobile warehouse management in Dynamics Business Central.
Reduce Shipping Errors/Shipping Wrong Product
Some manufacturers have very similar-looking products and can easily make an error when shipping. I have seen this with a number of different businesses (mattress manufacturing, motor, and pulleys, etc.) and it can quickly become an incredibly costly mistake. Within the Dynamics 365 system, there is no way to force a user to pick the right product. Adding a simple barcode system that checks to make sure the shipper is selecting items designated for that particular order can fix this problem. These types of errors don't always require a full end-to-end warehouse management system to solve. In LEAN manufacturing speak, they need a simple Poke-Yoke solution only – which can be done with barcoding.
Barcode Warehouse Management has never been of such importance as now, the 21st century calls for up-to-date Barcode Warehouse Management that the critical data.
Barcode Warehouse Management with Insight Works


Sabre strongly recommends Insight Works with Dynamics 365 Business Central (formerly Dynamics NAV) to add WiFi barcode scanning into the system. It is a pretty common request to add "barcoding" to the Dynamics NAV or Business Central implementation. In fact, we strongly recommend the InsightWorks Warehouse Insights WMS system as we are an implementation partner.
There are different reasons companies want inventory control with barcoding. There are also a lot of misconceptions about warehouse management with barcoding; so much so that I wrote the linked article on that subject.
Adding a WMS like InsightWorks is a whole other level of inventory management compared to just the out-of-the-box Business Central warehouse management. A WHI (Warehouse Insights) project can be even more change management intensive than an ERP project. This is especially true in manufacturing companies without the existing discipline to manage their warehouse. You are often working with non-technically skilled end-users (warehouse or factory workers) and an ingrained culture that can resist change.
WiFi Inventory Management in Manufacturing
There's a reason not all manufacturers dive into this kind of software. They often don't need it. It can be a solution in search of a problem – especially if management isn't familiar with ERP systems and the capabilities of MRP demand and supply. They think the barcoding system and Business Central warehouse management will magically keep inventory levels managed. it won't.
For manufacturers with staff that is used to inventory control with barcoding, we find it easy to develop the necessary discipline and allow for a smooth transition to a barcoding system. On the other hand, for businesses that have never had a WiFi warehouse management system, it can be a nightmare getting staff to play ball. Here are 4 big mistakes that we have seen:
Getting Data Right
Customers who aren't used to this kind of system try and roll it out too quickly, and don't do the kind of diligent job getting the data really, really accurate. A Barcode system like InsightWorks Warehouse Insights is not very forgiving. If inventory is supposed to be in Shelf 15, Row B – and it's physically in Shelf 11, Row C – the barcode system is going to have trouble.
If you do not have an existing barcode system, don't roll the whole system out in phase one. You could decide to pick a specific sub-module or feature (cycle counting maybe) and work with that to get it started. Get it right. Focus on it and make sure that you instill discipline. Consider how you set up your facility and maybe take the opportunity to rework things before you've gone too far.
Lack of Buy In
Manufacturers don't always need WiFi inventory control, but when they do the InsightWorks product is going to really help. The trouble is that shop floor staff who are change resistant don't always see it that way. We have seen too many "top-down" implementation processes where the warehouse staff does not buy into the new process. They don't see what's in it for them. Start with the areas of the system that are going to save the shop staff time.
Companies with Lot Numbers or Serial Numbers really benefit from Warehouse Insights when they switch to using it for shipping. Staff hates writing down information. Show them how they can scan data when shipping, and they'll buy-in. If you give them complicated tasks like managing bin locations before you show them how they can benefit – they won't get it done.
Not having Rules
The flip side of buy-in is the lack of investment in training and managing staff. Train your employees to set the expectations, write them down, enforce them strictly. You need consequences for employees failing to follow the rules. Don't set them up for failure by giving them useless tasks. Don't let them get away with bad processes too. Warehouse management in Business Central with WiFi barcoding requires discipline. You need to make it clear the top expects that.
Assign a lead for the implementation (best to pick someone for whom accurate inventory impacts their workday every day) and give them authority over staff who refuse to follow the rules.
Implementing just for the sake of implementing
This all ties together into the previous mistakes. Don't implement every feature of your barcode-based warehouse management software just because it is there. If the picks and put-away functions aren't very useful for your business – don't do them. Just because a feature is there and unused, doesn't mean you are not effectively using the software.
Using a product like Warehouse Insights or Business Central warehouse management means picking the right features and using them for the right reasons. Don't look at it as if you just have a checklist you need to finish off.
Conclusion
Business Central warehouse management and InsightWorks Shop Floor Insights are a fantastic combination for those companies that need advanced warehousing. If your business is a bit simpler, then you can absolutely benefit from the standard (not WiFi) warehouse management. It is critical for companies to know when each is best. The WiFi type barcode scanning solutions tend to be needed when Lot or Serial tracking is involved. Those companies in pure distribution will obviously need them also.
If you have a lot of products that look VERY similar, then barcode management is critical also. Our expertise is knowing when and how these things should be done. Let us help you with your implementation!
Need Some Help?
If you need help with Business Central warehouse management, give us a call at: (519) 585-7524 x.45 or contact our team, we're excited to talk with you soon!