Microsoft Dynamics 365 Business Central is a cloud-based Enterprise Resource Planning (ERP) software designed for small to medium-sized businesses (SMBs). Business Central offers a wide range of features and capabilities that enable manufacturers to manage various aspects of their operations, including finances, inventory, sales, purchasing, and services. There are two different editions of Business Central and three Dynamics 365 User Types that are important to understand when deciding what your company needs.
Understanding the Difference Between Premium and Essentials
There are two available editions for Business Central – Essentials and Premium. Knowing the differences between these two editions is key to understanding which edition is right for your business. However, it's important to note that one business cannot have both editions. If some of your users require Premium's exclusive features, your business will need to purchase Premium for every employee.
Functionality
The first and most significant difference between Essentials and Premium is their functionality. Business Central Essentials offers the core functionalities, including financial management, sales, purchase, inventory, project, and basic management.
Advanced features like Service Order Management, Advanced Inventory Management, Manufacturing Capacity planning, and warehousing, are all featured exclusively in Business Central Premium. Premium offers additional capabilities that cater to manufacturers with more complex requirements. It offers advanced financial management such as the ability to manage budgets, cash flow forecasts, and financial reporting. Premium also includes Service Order management, which allows businesses to manage field service operations like dispatching service technicians, scheduling service orders, and managing contracts. Advanced Inventory management in Premium provides a more detailed inventory system, including batch and serial number tracking, cycle counting, and location management.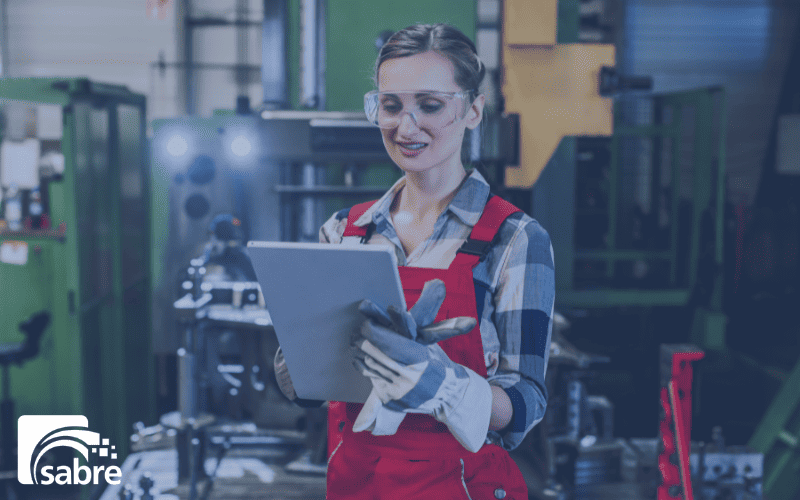 Pricing
The second biggest difference between Essentials and Premium is pricing. Business Central Essentials is the more affordable option of the two, at $70 per user per month. Premium, on the other hand, is priced at $100 per user per month.
The pricing of Business Central Premium is justified by the additional functionalities it offers. If your manufacturing business requires advanced features that are only available in Premium, the additional cost is going to be a worthwhile investment.
Customization
Both Business Central Essentials and Premium offer plenty of customization options. This allows businesses to tailor the software to their specific needs without worrying about owning multiple different software.
The Premium edition provides more advanced customization options such as allowing businesses to customize workflows, forms, and fields. Additionally, Premium includes the ability to add custom extensions, giving manufacturers the flexibility to extend the software's functionality beyond its base capabilities.
Data Analytics
Business Central Essentials offers basic data analytics capabilities like built-in reports and dashboards. Premium includes Power BI, a powerful business intelligence tool that allows businesses to create custom reports and dashboards.
Scalability
Both Essentials and Premium are scalable, meaning they can grow with your business. The Premium edition provides additional capabilities that cater to larger and more complex manufacturers. The advanced functionalities in Business Central Premium enable businesses to manage more complex operations, including field service management, manufacturing capacity planning, and advanced inventory management.
Business Central Essentials allows for up to 100 users. For most SMBs, this won't be much of an issue. However, if you require more users, Premium allows for an unlimited amount of users. For growing businesses looking to expand their workforce, this is a great option due to its scalability.
Support
Business Central Essentials and Premium both come with standard support from Microsoft. The Premium edition offers an additional level of support with the Dynamics 365 Unified Support plan. The Unified Support plan provides manufacturers with a dedicated support engineer who can provide personalized support. This includes assisting with implementation, configuration, and optimization. This type of support is very similar to what a Managed Service Provider (MSP) can do. If this type of support is something you'd like for your business without needing the other features in Premium, Sabre Limited might be the right choice for you.
The Three Key Dynamics 365 User Types
Microsoft Dynamics 365 Business Central has several different user types, all with different capabilities and permissions. Full Users, Team Members, and Device Users are the three most common Dynamics 365 user types and it's important to understand what type of users you need for your manufacturing business.
Full User
Full users, the most common type of user in Business Central, have access to all the features and functionalities of the system and can perform any task within their role. This includes creating, editing, and deleting data such as creating new customers or vendors, new purchase orders, or new sales shipments. Full users can make any changes to inventories or anything that changes a G/L account.
Full users are often:
Purchasing agents
Anyone creating items, vendors, customers
Anyone entering sales orders (not an outside user)
Anyone who creates a production order, assembly order, or job
Everyone in accounting (this includes payroll)
Some engineers (ones who create items or builds of material)
Shipper/receiver/inventory managers (Add on products allow device license to do this)
Team Members
Team members are users who required very limited access to the system. They are restricted to viewing data and performing specific tasks. Team members do not have the ability to create data however have limited ability to edit pre-existing data and fields. These Dynamics 365 user types are typically external stakeholders, such as customers and vendors, who need access to the system to view data or complete tasks related to business transactions.
Device Users
Device Users are designed for specific devices such as barcode scanners, time clocks, or production machines. These Dynamics 365 user types have limited access to the system and can only perform specific tasks related to their device like Inventory management, transactions, shop data collection, and reporting production or time. While it may have all the functionality of a Full user, Device users are not meant to be a replacement. The thought of paying for one device that allows all the benefits of multiple full users may be nice, but it's explicitly against Microsoft's Licensing Agreement. Doing this can result in fines and Microsoft may take away your Business Central license.
Conclusion
The choice between Business Central Essentials and Premium depends on your business's requirements. If your manufacturing business needs advanced features like Service Order Management, Advanced Inventory Management, Manufacturing Capacity Planning, and Warehousing, then Business Central Premium is the right choice. However, if your business only requires basic functionalities, Essentials has more than enough for any business to manage and maintain its operations as fluidly as possible, with several different Dynamics 365 user types to choose from, regardless of the edition you choose.
Contact Us
Want to learn more? Give us a call at 519-585-7524 or contact us at info@sabrelimited.com today.