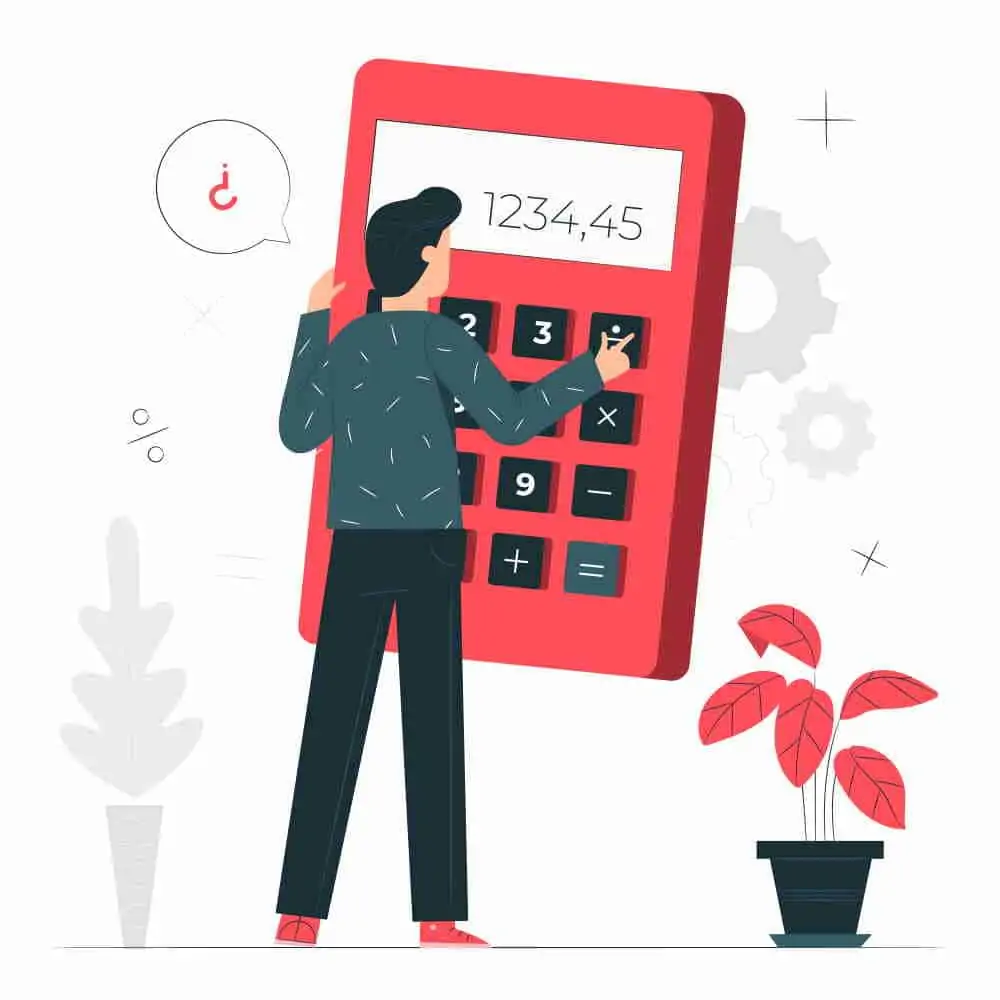 How to Calculate Dynamics 365 Prices Including How Many Full User and Team Member Licenses You Need.
When we sell Microsoft Dynamics Business Central to customers, whether that involves PrintVis or just Business Central stand-alone, the most common question is "which licenses will I need."
It isn't that difficult to figure out to be honest. Usually, it takes interviewing the customer and asking a few specific questions. In this How-To we will focus on some rules to calculate Dynamics 365 Prices for Business Central licenses, including choosing between Premium and Essentials and calculating the number of Full and Team members needed.
What Licenses Would you Need for Dynamics 365
We are going to assume that you are a customer interested in Microsoft Dynamics 365 Business Central Licensing, not Finance and Operations. In addition, we're going to assume that you are a small or medium manufacturing company and you might need Sales Professional but you would not need Sales Enterprise nor the customer service modules.
What are the Business Central Versions
There are two versions of Business Central. Essentials and Premium. To calculate your Dynamics 365 prices for Business Central, you need to select the right version.
Essentials: This version lacks the Production Manufacturing modules and the Field Service modules of Business Central. It includes all other modules, such as finance, inventory management, warehousing, assembly, project accounting, and much more. Most manufacturing companies do not use Essentials – but some do.
Premium: Premium is usually for make-to-stock or make-to-order manufacturing companies, or companies with a fleet of field service technicians. It adds Production Manufacturing and Field Service modules to Business Central.
Here are 2 tests to see if you can use Essentials:
Do you manufacture high volume of parts. Such as running jobs for 100+ identical parts for every order from a customer?
Do you have multiple trucks or service crews whose full time job is to go to customer sites to repair and/or service equipment in the field.
If you answer NO to both of these questions, you can try Essentials.
What are the Business Central License Types
There are three license types that come with Business Central. Two that are more "public" and one that is usually sold with other software. To calculate Dynamics 365 prices you need to pick the right users for your organization.
Full Users: These users are the "full price" users of Business Central. In the US they are $70 for an Essentials User or $100 for a Premium User.
Team Member: The Team member users are more or less "read-only" users who can do a little more than just be read-only. They have full access to the system and have some "special" rules that let them do things like enter their time cards or update notes and information.
Device: Customers don't see device licenses online (they are $40 USD) because they are almost always sold for use with Barcode Scanning devices, kiosks that are used for data collection, point of sale terminals, and the like. They are restricted to use with addon products or programs and cannot log into Business Central directly.
To calculate Dynamics 365 prices, you need to understand these user types. Microsoft explains the different user types in their Dynamics 365 Licensing Guide, which says this about Team Members:
From the Dynamics 365 Licensing Guide – Page 38 (Sept 2021 version)

"The Dynamics 365 Business Central Team Members license, not to be confused with Dynamics 365 Team
Members license grants a named user the following rights for their own use only (not for, or on behalf of,
others):
• Read data within Business Central
• Update existing data and entries in Business Central, such as previously created customer, vendor, or
item records. Entries are defined as specific accounting information that, may be updated, such as a
due date on customer ledger entries.
• Approve or reject tasks in all workflows assigned to that user, with the limit that approvals and
rejections can only update data in records that Business Central Team Members can access.
• Create, edit, and delete a sales or purchase quote
• Create, edit, and delete personal information
• Edit job timesheets for approval
• Use the Dynamics 365 Power Apps/Power Automate use rights provided with a Dynamics 365 license
• Business Central Team Members application module may be customized with a maximum of 15 additional
tables (custom tables or standard Dataverse tables) available to the Business Central Team Members
license per pre-approved application scenarios. This application module is defined as the Business
Central application capabilities available to Business Central Team Members users as described above"
What this means is that Team Members can do a lot, but they can't be used as "general day-to-day" employees using the system. We recommend team members be used for staff on a shop floor to look up and track time, and maybe your outside sales staff who mostly use CRM but need some data from Business Central.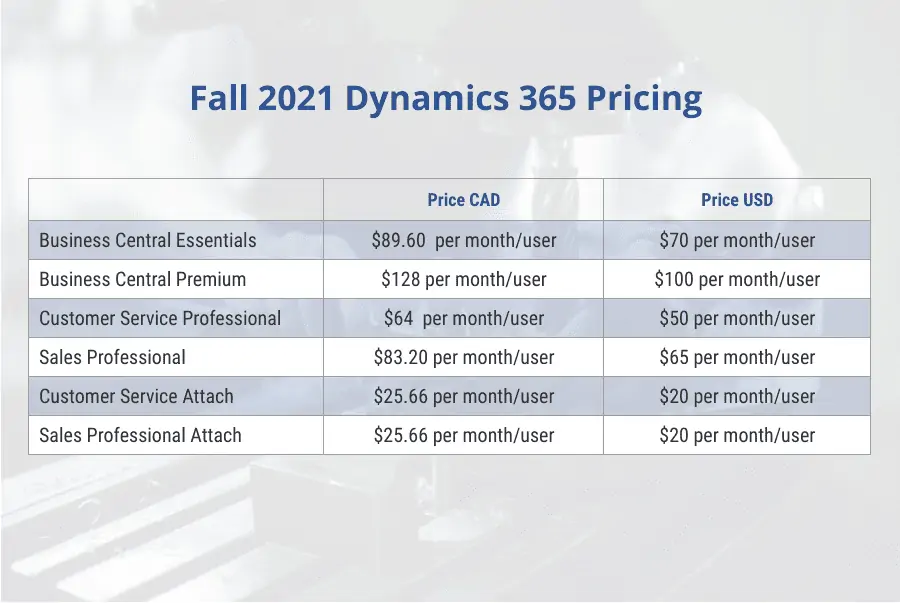 Which Employees Should be Full Users of Business Central
As mentioned, to calculate Dynamics 365 prices for your licenses you need to know how many full users you will need since they are the most expensive user you might require. Here is a list of the common types of ERP users, and which type (Team, Full, or Device) they should use.
Choosing a full user license comes down to whether the user needs to post transactions (always) or create some kinds of documents (usually).
Accounting Users: As a rule, anyone who does any accounting needs to be a full user. You cannot post transactions (which means do most anything that impacts accounting) without a full user.
Shipper/Receiver: Making a change to the quantity of inventory requires posting (which as described above) which only full users can do.
Project Managers: Project Managers usually create jobs, copy templates, track and sometimes update data in jobs, etc. These require full users as you cannot create a new job without a full user.
Production Schedulers/Buyers/Planners: Users who create production orders, purchase orders, reschedule and plan need a full user. When you calculate Dynamics 365 prices, making sure these users are correctly allocated is critical.
Order Entry/CSR: The Order Entry staff (entering sales orders, creating jobs, etc.) need to be full users in most cases. A CSR (Customer Service Representative) that is only providing quotes and updating information in existing orders might be an exception.
Working Managers: Managers who do everyday tasks (create orders, create purchase orders) need to be full users.
Inventory Managers: This means anyone who will adjust inventory, add, move, change. If you buy a 3rd party barcode scanning and inventory control system that uses WiFi portable computers (like Android devices) you might be able to use Device users. If this person needs to enter the ERP and make changes, they are full users.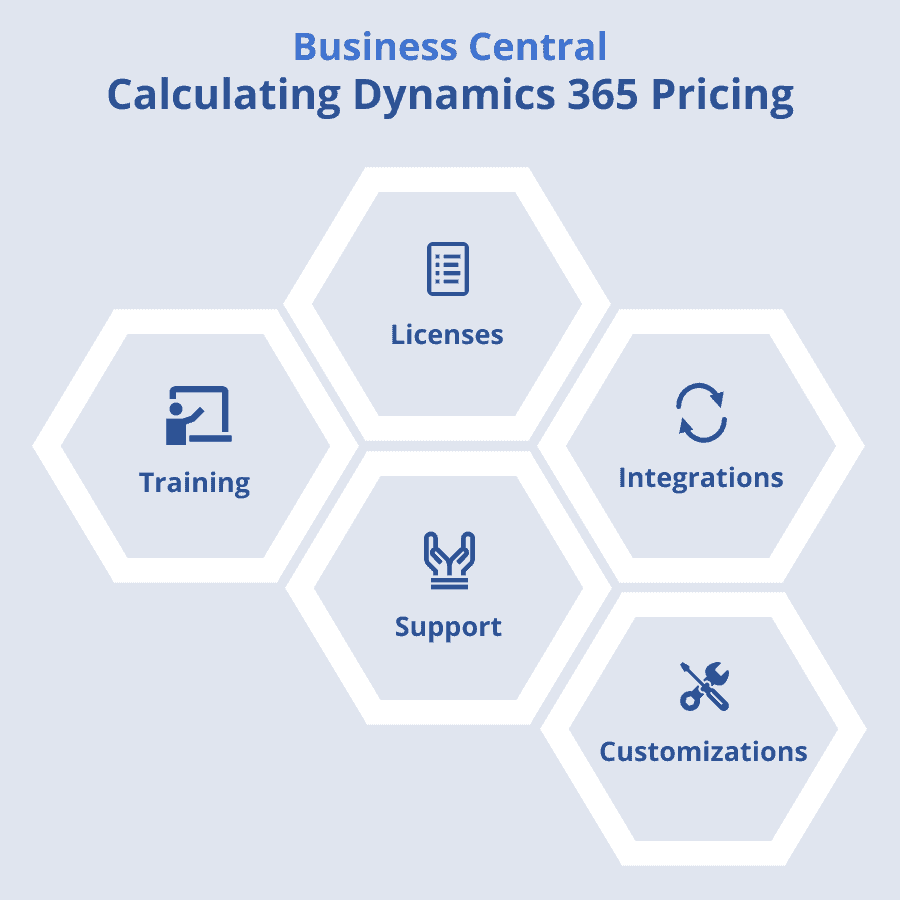 Which Employees are Typically Team Members of Business Central
You can save money when you calculate Dynamics 365 prices for Business Central if you can assign Team Members to some users.
Here are common user types that can be Team Members.
Managers: Most Managers who do no transactions in the system can run all their reports and see all the data they need with a Team Member. Remember – Team Members have access to the entire system. The only limitation is their ability to enter and save new data.
Field Service: Most Field Service agents are updating their service orders and entering their time. Often this means Field Service technicians who are out in the field can be Team Members, and use their phone or another mobile device to enter their time cards and notes on orders.
Shop Floor Supervisors/Staff: If you have some shop floor staff who need to look up (and even adjust) production orders, most of them can use a Team Member.
Remember – Team Members can't adjust inventory levels – which includes posting materials used in production. This catches a lot of businesses off guard.
Outside Sales: There is a very basic, integrated CRM in Business Central. Team Members can use this to track opportunities, create quotes, enter contacts. Many outside sales staff can get by with this functionality.
Addon Users: Depending on the addon, they are often designed so Team Members can use the addon (at least some features). Keep this in mind when considering addon products.
Conclusion
We hope this document helps when you are calculating Dynamics 365 pricing for your Business Central implementation. Our recommendation is to create a spreadsheet with these types of users, record how many of each you have, and add them up. There are some nuances and not every situation described above works. Some businesses have other types of users we didn't list here.
If you want more (free) help calculating your costs or just to check your numbers against ours – feel free to give us a call at: (519) 585-7524 x.45 or contact our team, we're happy to help!