Managed IT Services for Manufacturing companies is our specialty at Sabre IT Solutions. We got our start as an IT business in Kitchener helping local (South Western Ontario) industrial companies that used the Visual Manufacturing ERP system. Our first customers needed Novel servers (do you even remember those?) and SQL databases. The other side of our business still sells the Microsoft Dynamics Business Central ERP for Manufacturing.
The region around Sabre IT is full of manufacturing businesses. It is a hub of advanced manufacturing in South Western Ontario. An IT company in Waterloo Region that understands manufacturing has a leg up on the competition.
There are some really specific requirements for providing high-quality Managed IT Services to the manufacturing sector. This is because of the unique needs of these companies. We believe these are the critical elements to being successful as an MSP (Managed IT Service Provider) for manufacturers.
Co-Managed IT | A Brief Comment
Managed IT Services for manufacturing companies do not work for all businesses. These companies need to have in-house IT staff. This is because those staffs are programmers or engineers who work on their actual end product. More and more manufactured products actually contain IT technology today. For that reason, Co-Managed IT Services have recently entered the IT space.
Co-Managed IT services are designed to augment and support in-house staff, not replace them. These services can help address the age-old problem of needing an IT person on staff part-time. These employees are needed because their equipment (either what they sell, or what they use to produce) requires special IT skills.
The trouble sets in when that person or persons are busy making products, and an IT emergency happens. The lack of a dedicated IT person often results in maintenance slipping, which is what causes the emergency. We run into many businesses that need IT services only some of the time. Basically, they need surge capacity, and maybe some help with regular maintenance.
Co-Managed IT Services are specifically designed to retain your in-house IT skills while ensuring good system maintenance.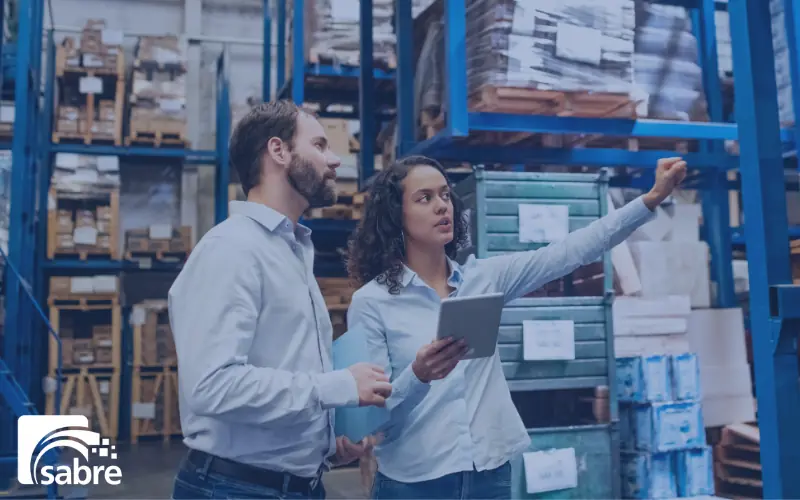 Managed IT Services for Manufacturing Companies | 6 Absolutely Critical Requirements
As manufacturing companies increasingly rely on technology to optimize their operations, the demand for reliable and efficient IT services has grown significantly. Managed IT services for manufacturing companies are designed to provide a range of IT solutions that cater to the specific needs of the manufacturing industry. However, not all IT service providers are created equal.
To ensure the success of your manufacturing business, it is crucial to partner with an IT service provider that meets the six absolutely critical requirements for IT services for manufacturing companies.
1. Understanding Industrial Controllers and Equipment
Manufacturing companies are all about getting products out the door. More than any other business, they are driven by keeping machines operating and people producing. After many years we have learned that there are critical pieces of equipment in your factory. You might not even think of them because they are so innocuous. These old computers are running literally millions of dollars of products through your shop.
We have gone into manufacturing companies where a 20-year-old Windows 95 computer was running a plasma cutter. Literally, every piece of finished product passed through the machine. This computer crashed and we were called in desperation to help the company.
It seems amazing, but we had to go to the Salvation Army to find hardware that would repair that computer. Good Managed IT Services for manufacturing means an audit finds these types of hardware and documents them. It means that you and the provider come up with an emergency plan. Check and see if the controller equipment has been upgraded by the manufacturer. Take backups of old equipment, and buy a spare (yes, at the Salvation Army) and set it aside.
2. Knowing CAD Software
Not every manufacturing company uses Solid Works, AutoCAD Inventor, Solid Edge or any of a long list of CAD Software packages, but most do. Some use them just to view drawings. Some use them to make the product they ship. A good Managed IT Services for manufacturing providers are experts with all the major brands. An IT company needs to know these things to service manufacturing.
Also, IT services for manufacturing should be experts at optimizing and improving the performance of these systems. These computers run software that is critical equipment for manufacturing. It keeps your very well-paid designers producing products. Be sure to find a provider with the experience to optimize the speed of CAD workstations.
We have seen improperly sized and designed machines that require 50 or 60 minutes for a large 3D drawing to render. In many cases, these can be sped up by 200% or more. That can make a big difference when engineers are always a bottleneck.
Your CAD systems often hook into critical CAM and nesting programs. Good Managed IT Services for manufacturing IT businesses know that kind of software as well. They should have relationships with vendors like In-House Solutions in Kitchener, ON as well as others, and work closely with these businesses to make sure you are successful at keeping your machines pushing out product.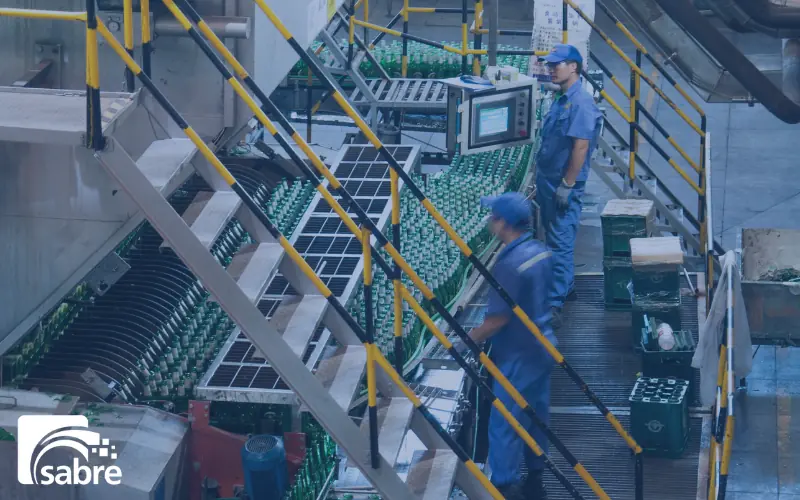 3. Understand Your Shop Floor
Part of providing good Managed IT Services for manufacturing companies all around us is understanding the nature of the facility and equipment. Installing technology on a factory floor is not like configuring it in the pristine environment of an office. The IT service provider for manufacturing should know how to configure Wi-Fi in your shop. They should be comfortable running cabling in the rafters of a 20-foot-high factory roof. A Manufacturing oriented IT company needs to be great at this. Staff should be available with working-at-heights certification and know-how to book and work on a scissor lift.
You need these abilities in Manufacturing (and of course distribution companies) because they often need wireless barcode scanners for inventory management and control. The nature of the production floor is such that there can often be problems making this work. It is hard to list how many times we see poorly installed or incorrectly configured Wi-Fi in industrial settings. The IT service provider needs expertise in this area to ensure the productivity of your warehouse management system and shop floor data collection.
4. Being Confident with ERP
Managed IT Services for manufacturing companies rarely includes some level of functional support for an ERP. Functional support means the day-to-day use of the ERP for things like running MRP, purchasing, planning, order entry, shipping, etc. Most Managed IT Service companies are IT specialists, and because of this, they don't necessarily know how users do their jobs day to day.
Still, it is very important to be confident in working with ERP systems. A good Managed IT Services Provider for manufacturing companies should not be afraid to install, debug and manage your ERP. They should understand the correct way to back up and maintain SQL Server or Oracle databases. An ERP company can charge a LOT to provide IT services, mainly because they don't do it every day. Their technical consultants are usually writing custom reports and programming. They are very, very expensive just to install the ERP software on a computer.
Good Managed IT Services for manufacturing companies should eliminate the need to pay ERP consultants for these tasks. Great IT companies servicing the manufacturing sector should be able to help with Power BI and Flow and other advanced technologies that are meant to improve the use of ERP.
5. Great Skills at Hardening your Network
No offence to the many amazing employees in the manufacturing sector, but the supply chain, in general, has an aging population of knowledge workers. For this reason, industrial businesses are especially targeted by cybercriminals. Combine this older user base with an increasing amount of technology integrated right into production equipment and you will find that manufacturers are a particularly juicy target for cyber hackers.
Your IT service provider for manufacturing needs to be especially diligent. There are a number of techniques to help control and manage this, including network segmentation and of course, great patching and testing users constantly to find the weak links and patch them with better training. Users who click a bit too freely on those emails with phishing articles are a great danger to a manufacturing company.
6. Bringing Ideas and Opportunities
Successful providers of Managed IT Services for manufacturing companies need to keep on top of technology that impacts their customers. There are a lot of great tools coming from Microsoft and other vendors, like Power BI, Power Apps, Power Automate, Dynamics 365, Microsoft 365, Microsoft Azure and many, many others. Most managed IT service providers do not consult on these technologies, because they don't have the depth of knowledge and skill with them. Finding a Managed IT Services company that is plugged into those technologies is extremely important to a manufacturing company.
Sabre IT Solutions and Managed IT Services for Manufacturing Companies
If you are a manufacturer, you should give Sabre IT Solutions a look. We have been providing manufacturing IT services for over 20 years. We have helped many more businesses with their complex IT needs including data centers for their ERP; Industrial Wi-Fi implementations; Windows 10 system roll-outs; Managed IT Services and IT maintenance contracts and many more.
Give us a call at 226-336-6259 or contact us at itsales@sabrelimited.com today to learn more.