A Product Configurator is an add-on for ERP used extensively in manufacturing where a company manufactures a product and sells this through a catalog. Typically there are numerous options available to the buyer – sometimes called attributes. Another term for a product configurator is a CPQ – or Configure Price Quote. You can also find information under the description "guided selling."
There are many Product Configurator Benefits
These modules are very popular in Manufacturing ERP systems like Dynamics 365 Business Central. and is almost always a requirement when the ERP is sold to Configure To Order manufacturers (CTO).
Product configurator benefits are really significant to these CTO businesses. They reduce the time to quote, increase the experience of the buyer, reduce the complexity of the sale.
In the more advanced mode, the system is configured for guided selling: these are intended to help guide the buyer to choose the correct product. They are often used by the sales staff "in front of" the potential buyer. Many Product Configurators will integrate into CRM systems specifically to support this.
Sabre has worked extensively with customers that are Configure to Order manufacturers. The product configurator helps these customers in a number of ways: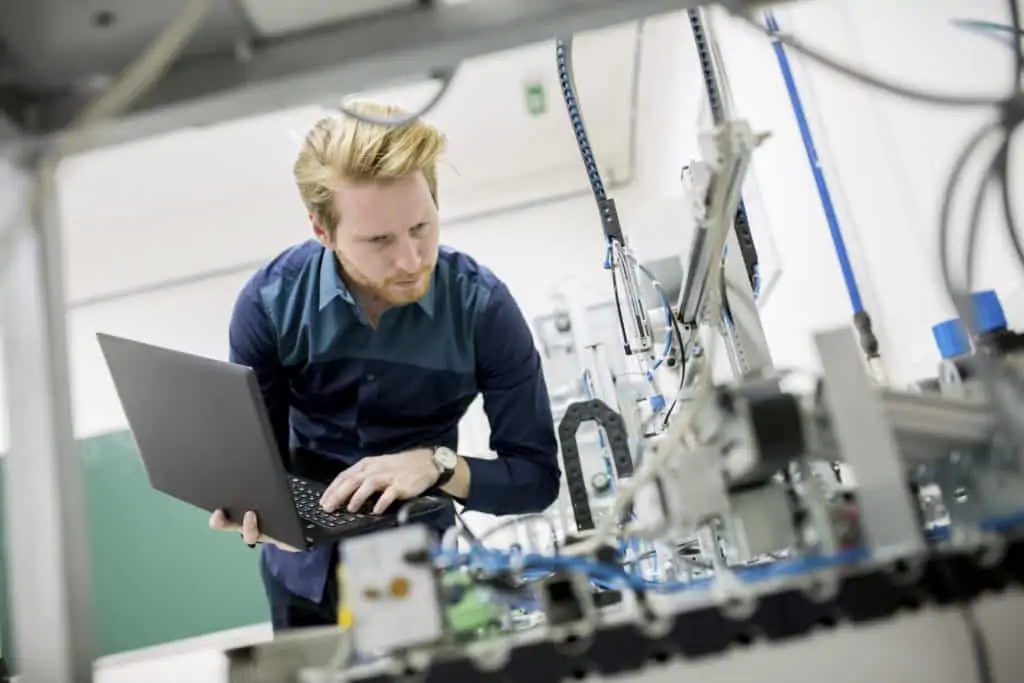 Common Product Configurator Benefits
1 – Reduced Cost of Sales
A properly implemented product configurator is going to reduce your cost of sale. This isn't to be confused with Cost of Goods Sold. Cost of sales is the total cost of the sales process divided by the number of sales. For instance, if you have to create 50 estimates to make 1 sale (a 2% close rate) that has a very high cost of sales. A major product configurator benefit is that the time to produce a quote or estimate is dramatically lowered. The process can be done by more junior staff. In some industries, this can have a huge impact on the bottom line.
2 – Sell More
There have been many studies that the first quotation received by a customer has a much higher chance of being selected than the second. This seems to be regardless of whether the first quote is priced above subsequent quotes. If you are first to get a proposal or quotation in your customers' hands – you are more likely to sell. Product configurators allow you to quote faster. That's one of the most important features. Getting that quote out faster will almost certainly increase your close rate.
3 – Reliable Pricing
Complex configured products that are quoted "by hand" have a high likelihood of inaccuracy. Studies have found a high rate of error (often more than 50% of the time) in which 2 staff members producing 2 identical quotes arrive at different prices. This is because of the nature of preparing a quotation for any product with a large number of attributes and a complicated pricing structure.
Stable and predictable pricing is one of the major product configurator benefits – especially if you hook the same configurator to both your website and internal order desk.
4 – Buildable Product
Configure to Order manufacturers often have products complex enough that (unless you watch it) you can quote a product that can't actually be made. In the fenestration industry (doors and windows) this might be a door with a window that interferes with an upgraded locking mechanism. The product configurator will make sure you can build the product.
5- Automated CAD Drawings
Some high-end product configurators are capable of interfacing with AutoCAD, Solid Works, Inventor, and any of a group of other common CAD packages being used today. This feature allows the product configurator to call the CAD software, pass the attribute values and generate shop drawings, approval drawings, quote drawings … automatically.
The engineering team in your business will need to create these drawings. The CAD software needs some capabilities to parametrically change the drawings (basically stretch and adjust the drawing based on measurements) – but most engineers and CAD software support that. Not all product configurators allow this kind of feature.
6 – Bills of Material and Routings
One of the best product configurator benefits is its ability to generate a Bill of Material (BOM) and Routing for manufacturing. Not all software does support this, but definitely, the majority do. Our experience is that the right raw component naming convention is really important to making this work, and it usually requires someone with a lot of manufacturing or production knowledge to "program" it into the configurator.
Features that match the product configurator benefits
Product Configurators have a number of features. Not all have all features. These are things you may want to look for in the configurator you choose.
Integration with your ERP – for instance – there are a large number of product configurators that are native to Business Central (as I discuss here in another blog). BOM and Routing integration usually relies on this.
A customer portal. Not all configurators have or are designed to integrate into a customer portal. Ask for either an eCommerce site or perhaps a dealer portal when shopping for a CPQ. If this is one of the product configurator benefits you want (letting a customer self-serve) be sure to make sure this is present.
Parametric Configurator. This is a type of configurator that accepts "random" dimensional information. The non-parametric configurators require you enter the discreet values (eg: 1″, 2″, 3″) rather than take any value (eg: 1.235″). Selling more or reducing sale cost might not work well if you choose the wrong system.
CAD integration. Not all configurators integrate with CAD systems (the majority do not). Some have preferred systems while others are more generic.
User Interface. If you want to reduce those sales costs by having more junior staff use the configurator, you may want one that has more visual input as opposed to picking from drop-down-lists.
Finally – be aware that the "programming" of the system is required for any of these product configurator benefits. Look at how the configurator rules are created: perhaps ask for a brief training before buying. Ease of rules programming is a critical part of these systems. Everyone is different. This is their "secret sauce" and might be the difference between your ability to do the setup on your own, or hiring out (at a very high cost) to get it done for you.
Extra: How to Buy A Product Configurator
A New Economy
In today's economy, product variability has grown dramatically. What would have been considered radical 20 years ago is expected today. Consumers expect to be able to go online, select from a set of features and choices and receive a custom-made product just for them. From T-Shirts to paintings, from cars to computers, custom-made products are here to stay. In the software world, custom products present a challenge that is dealt with through the product configurator benefits we've already discussed.
Choosing a Configurator – Take your time
In my experience, the capabilities and costs of product configurators vary so widely that the selection of the configurator should be independent of the selection of the ERP. The product configurator benefits are going to be so important to your business, it needs to be handled as a major purchasing decision all on its own.
Two Paths for Choices
In the Manufacturing ERP world, product configurators come in two flavors. The "Built-In" product configurator, and the "Addon" configurator.
The built-in product configurator is part of the ERP system. It will integrate tightly with the system of choice. For a general-purpose ERP, the product configurator benefits are going to evolve from a wide variety of general product configuration capabilities. Other times the ERP is focused on a specific industry, which means the software is entirely built around the product configurator benefits for that industry specifically.
The Addon product configurator isn't tied to a specific ERP system. In fact, it is usually designed to work with ERP systems that either does not have a built-in configurator or have a very basic one. The addon may have a degree of industry specialization, or maybe more generic. Different add-on products have different features and functions that stand out from their competitors. In the case of addons means you get to choose from a variety of product configurator benefits to find the one that's right for you.
Conclusion
There are more and more companies that sell variable products. This is driving a higher and higher interest in product configurators. If you are one of these companies, it's inevitable that you'll feel a need to look at product configurators. Whether you choose to go down the route of the built-in Product Configurator, or the Addon – you have a big decision to make. Be sure to evaluate the product configurator benefits as a stand-alone decision. Do not make it a "subtask" of choosing an ERP. This software will have a huge impact on your business and can result in huge costs and mistakes if you make the wrong choices.
Need Some Help?
If you want to discuss these 6 product configurator benefits, give us a call at (519) 585-7524 x.45 or contact our team, we are looking forward to hearing from you soon! You can also check out my YouTube video on Product Configurators for more information.