With the introduction of Dynamics 365 Business Central, companies are now able to access an affordable, powerful, cloud-hosted solution backed by Microsoft. This is leading to a major increase in the number of companies doing a Business Central implementation. The business edition is designed to be easy to use and learn, but still contains the incredible capabilities of Dynamics NAV, long considered a top-tier manufacturing ERP solution.
Since 2012, Sabre Limited has built a business focused on bringing affordable and structured training solutions to NAV. We have now extended this to Dynamics 365 Business Central. As experts in Manufacturing, we see and recommend Lean manufacturing techniques to our customers all the time. We decided years ago to turn that expertise inward and find out how we can implement Lean methodology into our ERP training. Through extensive research and self-examination, we gained insight that revolutionized the way we perform Dynamics NAV manufacturing projects.
In particular, we discovered some major issues with common Business Central implementation teams that, if solved, could drastically reduce the costs and improve the efficiency of ERP implementations.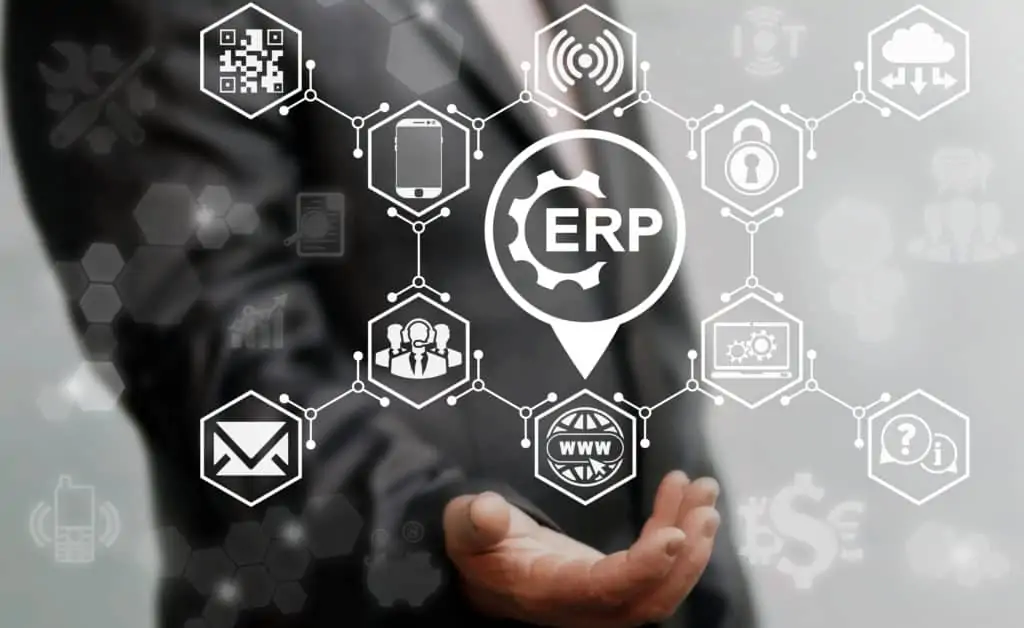 Here are the 7 Biggest Mistakes in Business Central Implementation Projects:
Unnecessary Training

Letting staff get trained in modules they'll never use.

Excessive Project Management and Planning

There is no need for heavy, overwhelming project management in modern cloud ERP. An agile implementation approach works better.

Consultant Learning instead of Teaching

You should not be teaching the consultants about your business. They should be showing you system and industry best practices.

Unnecessary Customization's

Never customize until you've tried the out-of-the-box, unless the consultants say otherwise.

Poor Quality Data Samples for Upload

Garbage in/Garbage out. Your data runs your business. Don't shirk on making sure it's absolutely fantastic.

Misinformation regarding best practices

If your partner doesn't understand your industry – there is a good chance you'll be mislead about best practices. It can also happen one of your own staff is a little "full of themselves" and can pull a project off course.

Repeated Training

People do not absorb data efficiently. Having to repeat training is a major problem in most Business Central implementation projects.
Let's break these down:
Unnecessary Training
Most projects involve training customers in a huge array of ERP capabilities, including modules they will never use or will only learn to set up but never need afterwards. Sabre Limited removes these training activities to keep costs down for the customer. This keeps a Business Central implementation streamlined and focused. We make sure staff choose the right features to focus on.
Excessive Project Management
ERP consulting firms often need to spend a huge amount of time planning their project, because they don't repeat the same kinds of projects in the same industries often enough to have a standard work plan. Sabre only handles small and medium manufacturing businesses, which allows us to create and follow a clear script, greatly reducing project management requirements in a Business Central implementation.
Consultant Learning instead of Teaching
Most consultants do a maximum of 1 or 2 projects per year in a particular industry. This means they spend billable time learning the customer's industry instead of teaching the customer to use Business Central appropriately. Sabre consultants each do as many as 10 manufacturing projects each year and don't waste time learning about manufacturing. They will know more about your business when they start your Business Central implementation than most companies will know by the end of a year spent with you.
Unnecessary Customizations
Customers who are new to Business Central will often ask for customizations that should not be done. Less (manufacturing) experienced firms might agree to do these customizations because they lack understanding of the best practices in manufacturing. Sabre customers have far fewer customizations than the industry average because we steer customers away from them. Our Business Central implementation methodology focuses on using the out-of-the-box functionality for as much of the project as possible.
Poor Quality Data Samples for Upload
Most customers are not experts at data template loading and creation. Sabre invests significantly in coaching and checking data before a load to reduce the costly back and forth with consultants, who are billable by the hour. This is a huge saving to the customer, and a great way to ensure a successful implementation.
Misinformation Regarding Best Practices
Consultants who do not have a background in manufacturing often give bad advice to customers. This results in reworking the project when it turns out the approach will not work, but rarely if ever does it result in credits for the bad advice.
Repeated Training
Sometimes training doesn't "take" the first time, and so training is repeated over and over. Sabre has identified the areas where this occurs most often and has created repeatable video and written training materials to reduce the costly hourly training that can result.
Need Some Help?
If you have any questions or want any help understanding how Sabre conducts our Business Central implementation projects, give us a call at: (519) 585-7524 x.45 or contact our team, we are excited to talk with you anytime!
If you are looking to learn more, read our sister blog on 5 Concerns Companies have Choosing Business Central.