Sabre's Dynamics business central manufacturing advice
In our years of working with manufacturers and doing Dynamics 365 consulting, Sabre has found many customers are risk-averse. They are rightly worried about making the wrong decision to purchase an ERP like Microsoft Dynamics Business Central. Often this leads to delays in making a decision until the pain of not changing is almost greater than the fear of the change.
You may be reading this because you are one of those companies that have reached a crossroads. The risk of upgrading and the risk of staying the same is starting to cross. This risk concern can cause a business that desperately needs a new ERP to delay and dig themselves a little deeper – which is what might have happened.
If you are worried about the risks of implementing Dynamics Business Central manufacturing in your environment, hopefully, this article will help.
#1 It's too Expensive
If you experienced an ERP implementation in the past, you may have an expectation that it is going to be expensive. Not only expensive but also will have a high risk of cost overruns. Very few ERP implementations in the old days stuck to a budget, and most of them took much longer than expected and were generally unpleasant experiences.
The good news with cloud ERP systems is that they can be less costly than traditional on-premise systems to implement and own. As Sabre discusses in our blog article on Cloud-Based Manufacturing ERP – the new cost structure and ease of use has great benefits over the old type of ERP. When it comes down to the cost of the Dynamics Business Central manufacturing ERP system – this risk is historically low.
#2 Staff Can't Handle the Change
People are much more resilient than we give them credit for. In many cases, your staff may be yearning for an easier way to do their jobs. Your team won't have nearly the challenge of implementing Dynamics Business Central Manufacturing as you might expect. With a company like Sabre Limited; an experienced implementation firm that understands change management and that will do training based on your individual needs; you can mitigate this concern and get the benefits of a manufacturing ERP now.
#3 Staff are Not Tech Savvy
Dynamics Business Central manufacturing modules and functions are very modern and very intuitive. You may think (depending on the average age of some of your staff members) that they will really struggle with new technology. The general lack of ERP technology experience is a misplaced worry for many businesses.
Our experience is that staff are using much more sophisticated cloud software in their day to day life than you think. Most of your staff will have smartphones. Most will use Zoom or Skype to talk to family. Some are using cloud software every day for hobbies and activities you don't even know. Don't underestimate them. These staffs manage to use pretty complex software in Microsoft Office all the time. They also manage to figure out how to do a very complicated job without the right software. That is a skill of its own.
#4 The Software Will be Hard to Learn
By purchasing and Dynamics Business Central manufacturing as your new ERP; one that is built with the same look, feel and deep connection to Microsoft Office; there will be an instant familiarity and comfort with using the system. Since it has built-in integration to all the Microsoft applications they already use, staff will be excited about using it and will work hard to learn it.
The right training for Dynamics Business Central manufacturing will make all the difference to your team. Sabre Limited are first and foremost, manufacturing people. We're not programmers and technology experts. We're manufacturing and ERP experts. We will provide expert training (all recorded so people can re-watch as they need) and even helpful YouTube videos from our site.
"The right training for Dynamics Business Central manufacturing makes all the difference"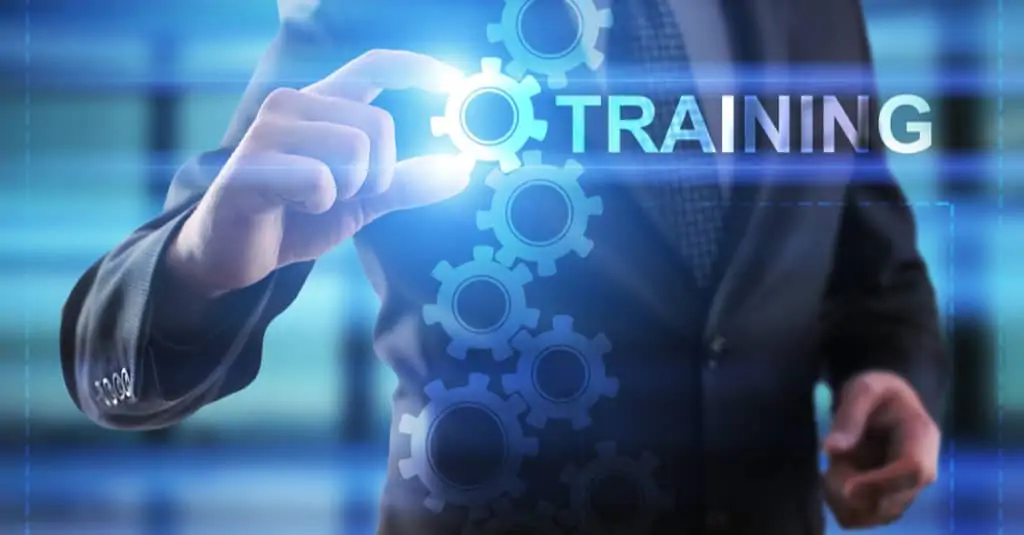 #5 Your Team Won't Have Enough Time
Every business today is leaner than it was 10 or even 20 years ago and it isn't getting any better. That should not be an excuse to delay an investment in modern, proven technology. That is a reason to accelerate it to start to get the benefits of a better solution. The reality is that the Dynamics Business Central manufacturing features and functions will make their lives easier.
At Sabre, we've designed a training and implementation program that is paced so that people can get their day to day work done while working on the tasks needed to get the ERP up and running. It's not easy – but nothing worthwhile ever is. The faster you want the system to be up and running, the more time your team will need to allocate. For that reason, we find the best balance seems to be about 6 months. In that range, your team has the time to work on the project a little every week – and training doesn't "evaporate" out of people's heads because too long has passed.
Some final thoughts
Don't implement more than you need. There are different features and functions of Dynamics Business Central manufacturing with different levels complexity. Implement what you need in the short term that will give you a benefit – and let your staff settle into it. It won't take long for them to become experts in the new system.
Make sure you pick a simple product (which is why you are reading this) that you can grow into. You want something that meets your needs now and that can grow with you. You want something that is easy to expand and implement new features as a continuous process improvement.
Utilize temporary workers to fill in for your staff during the implementation.

Warning: The data entered into the system is used to run your business. If you think you can trust a co-op student or part-time data entry clerk to "massage and correct" your data – do not do that! You need your top team to make sure the information in the ERP is top notch. The same goes for deciding for the business how the Dynamics Business Central manufacturing will be used. If you want that co-op to decide how bills of material or time cards or inventory will be managed, accept the consequences!

Organize the implementation into phases so the project is done in manageable pieces. Don't try and "drink the ocean" in one go.
Pay your team a bonus if they get it done on time and on budget.
Bring in lunch for your team so that you can meet and review status and decisions each day.
Need Some Help?
If you have any questions or want any help understanding Dynamics Business Central manufacturing, cloud-based manufacturing ERP software, or anything else… give us a call at: (519) 585-7524 x.45 or contact our team, is excited to talk with you anytime!