Dynamics 365 MRP in Business Central is very advanced and full featured. The material requirements planning module allows users to accelerate supply chain management by automating purchase orders and production orders based on inventory and warehouse data.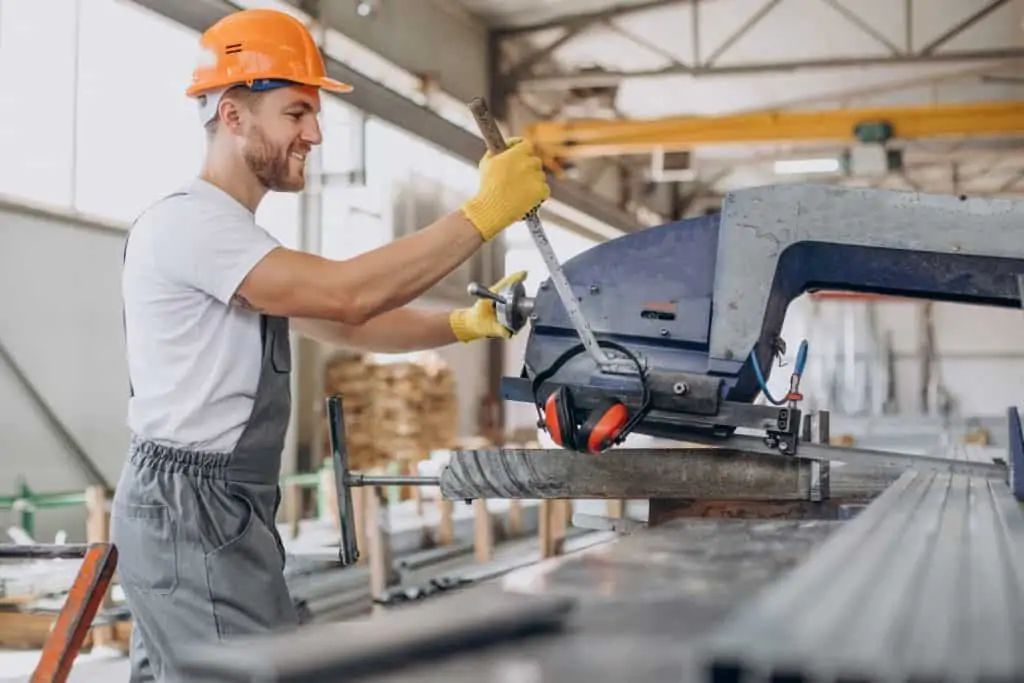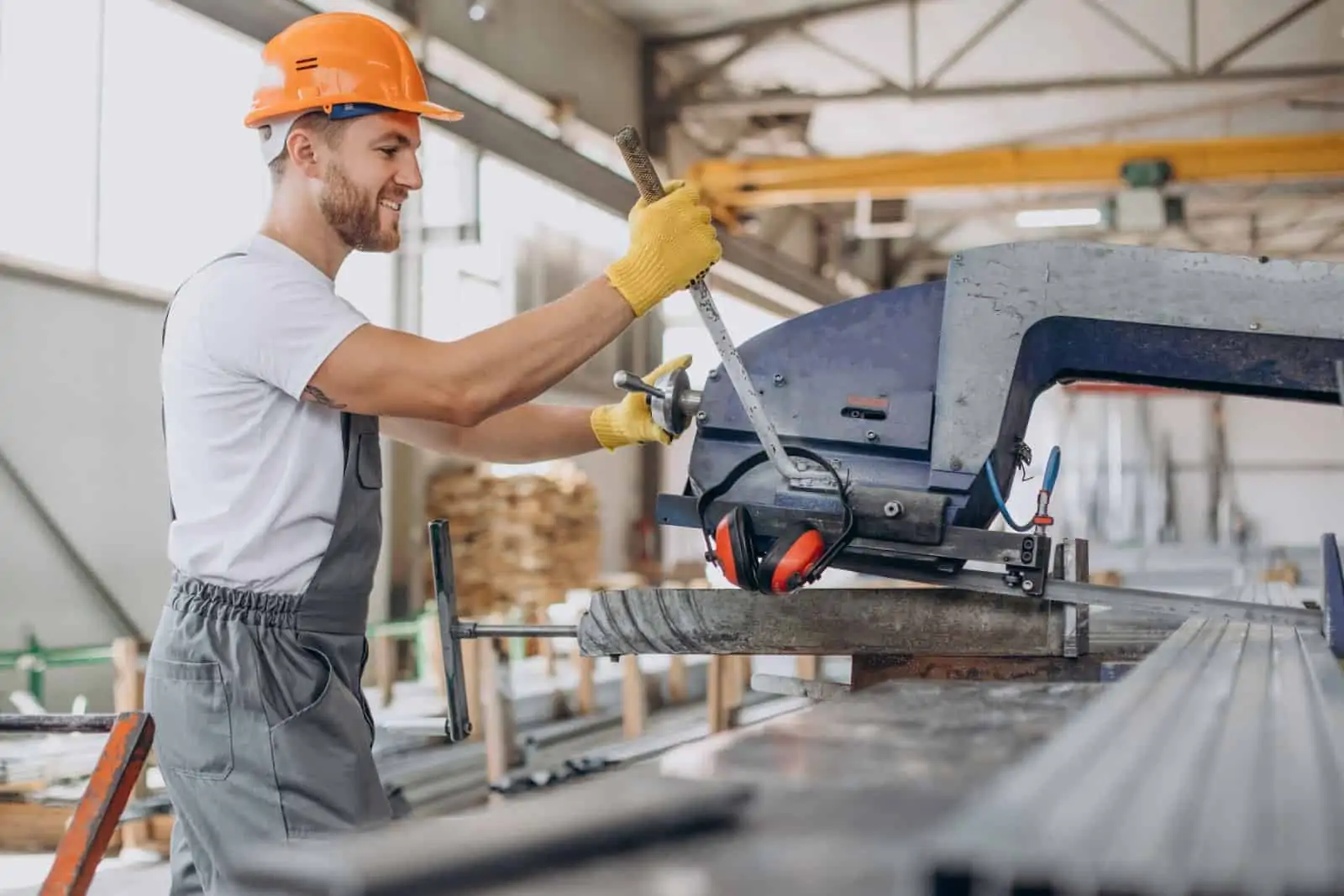 It is often paired with Distribution Resource Planning (DRP) and Master Production Scheduling (MPS) to create a finished good schedule, allowing for master planning or "full planning" with a complete set of control processes which automate production and purchasing for manufacturing.
Manufacturing companies often purchase an ERP system to take advantage of supply chain planning improvements. The top echelon of features in an ERP system for improving supply chain management is the MRP Business Central system.
If you enjoy this article and would like to talk to Sabre Limited's president Robert Jolliffe to chat about these concepts, you can book a one-on-one 30-minute call with Robert him at https://calendly.com/robert-jolliffe
The problem with MRP systems is that they can often be complicated and hard to use.
In this article, we will provide an in-depth explanation of Dynamics 365 MRP in Business Central. This powerful tool can help your business manage its master production schedule and inventory processes more efficiently. We will start with a history of MRP. Then we will give a rundown of the key areas to look at if you want to make your material requirements planning process as efficient as possible using ERP.
Dynamics 365 MRP Business Central Updated for 2022
We previously wrote about Dynamics 365 MRP in Business Central on the Sabre Limited blog back in July 2019, there have been a few waves of feature updates for Business Central since then.
Below is a list of features added Between October 2021 and April 2022 that are relevant to manufacturing MRP:
Included an option to select "Fixed Quantity" in the Calculation Formula field on production BOM, master planning components, and production order for destructive testing or setup fixed amounts.
Introduced item variants as part of demand forecasts. Now, if a business sells multiple items that are very similar but vary by one detail such as color, it is no longer required that each variant color be entered as a separate item. A single item can be created with possible color variants. This detail is now built into demand forecasts reports.
Added the capability of having different Routing and BOM for the same item made in different production facilities using the Stock Keeping Unit.
It is now possible to enable inventory and warehouse pick on Jobs cards. When the feature is turned on there will be an option to create an Inventory Pick or Warehouse Pick on the Job card.
We also have a number of instructional videos on our YouTube channel that outline key areas of the function of Business Central. If you are looking for more information on how to use this powerful software, be sure to check out our videos and blog posts.
A History of MRP
The history of material requirements planning can be traced back to the early days of manufacturing when businesses were struggling to develop useful demand forecasts for customers buying their product.
Prior to MRP (which is a computer system) companies would do a "net requirements plan" by hand. This was a process that involved groups of staff (10 or more in a company of any size) over a period of about 3 to 4 weeks. At the end of this process, they had created the purchase orders for raw materials and work orders for the coming month. I'm sure they took a few days to clean up, and then started to work on the next month's plan.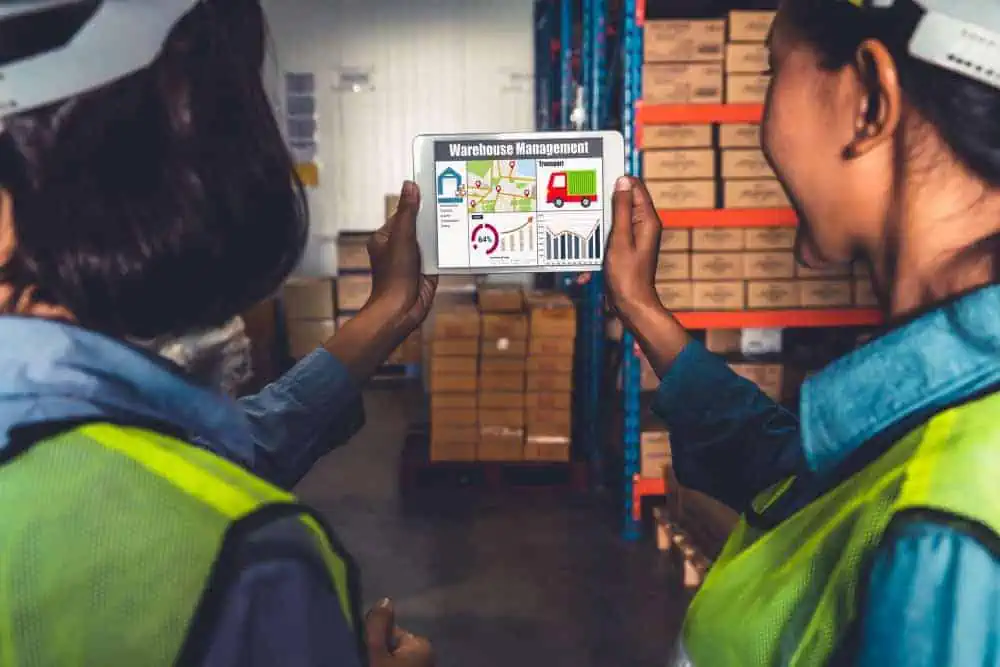 Before the invention of MRP: Reorder Point Systems
Trying to do net requirements master planning by hand was a very tedious approach to supply chain management.
To avoid this time investment, companies typically used a reorder point system for less critical parts. This method means waiting until safety stock falls below a certain level and then ordering more. The reorder point (ROP) is the level of inventory which triggers an action to generate a purchase order to bring the inventory back up to the maximum level.
Reorder point systems are easy to do manually, and before computers existed it was a common method for purchasing to decide when to order products. Reorder point systems set a safety stock which is the level they are comfortable keeping inventory levels at.
There are a few drawbacks to using a ROP system. First, it can be difficult to keep track of all the different minimum and maximum levels for each inventory item. Second, if there is a sudden increase in customer demand, The ROP was not responsive. You would always end up with delays and disappointed customers.
Despite these drawbacks, the ROP system was widely used before the invention of MRP. In many cases, it was the only option available to manufacturers. However, with the advent of material requirements planning, the ROP system has largely been replaced.
Net Requirements Planning is Replaced by Computerized MRP
One of the first business uses of computer systems was to replace Net Requirements Planning. Manufacturing had been doing MRP (without the name) "by hand" since the start of mass production. MRP was an attempt to take this manual process and digitize it so that a computer could do the math. The process went from an average of 3 weeks for 10 or more staff to complete to an overnight computer process.
This was done with software called MRP. Starting in the late 1960s and proceeding into the 1970s (along with accounting), MRP became one of the most popular and beneficial areas of computerization in manufacturing. Dynamics 365 MRP is a computerized MRP.
MRP is a computer system that does the same process as Net Requirements Planning – only much faster. It helps manufacturers manage and control their inventory levels. It does this by keeping track of all the raw materials or fixed assets needed to produce a product, as well as the finished products themselves. This information is then used to generate purchase orders for raw materials and create a master production schedule for finished goods.
MRP, Accounting and MRP II
In the 1980s both MRP and accounting systems became increasingly popular and accessible to increasingly smaller businesses. The term MRP began to expand as well and included Master Production Scheduling and other related activities. Unfortunately, a huge amount of double entry was required as MRP, and accounting systems remained separated. The concept of MRPII was introduced, where the Accounting and MRP systems were merged.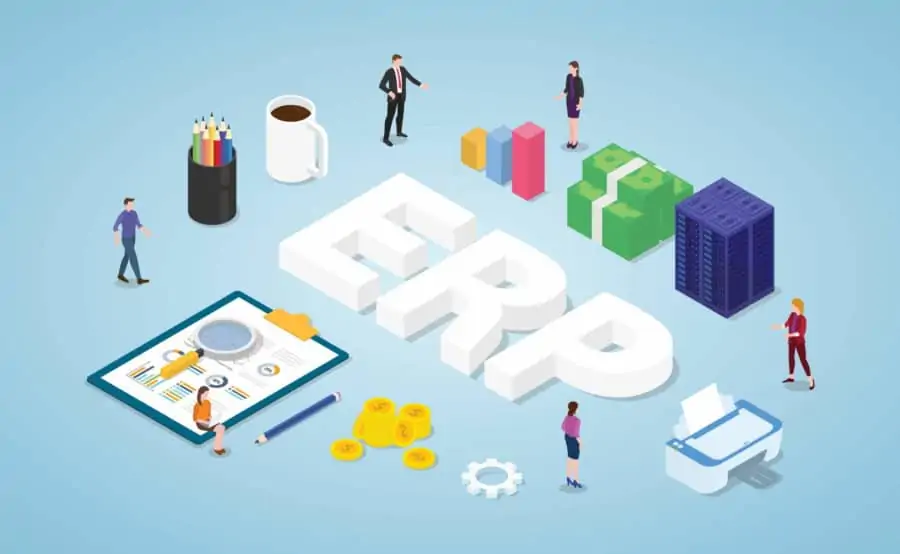 Dynamics 365 MRP in ERP
By the 1990s MRPII quickly was replaced with the term ERP – which was more all-encompassing. Realistically ERP is just the MRPII concept with more features. Where MRPII was Accounting and MRP – ERP incorporates those two core products plus many others. CRM, Human Resources, Warehouse, and Logistics … almost as many business functions as you can think of.
The advantages of Dynamics 365 Material Requirement Planning
One of the most important takeaways from this brief history should be that modern ERP systems are intrinsically built around their MRP modules. Dynamics 365 MRP itself includes several related modules. Distribution Resource Planning to plan replenishment of warehouses, stock locations and raw materials. Master Production Scheduling to plan the release of manufacturing orders to production. All these modules really form the core of any modern ERP system. There are also additional "add ons" that can bring different functionalities to the main Dynamics 365 MRP modules.
Cloud and "New ERP"
Some of the cloud "ERP" systems that have been introduced in the last few years are actually not descended from their MRPII origins. They started as accounting systems and gradually gained more modules and capability add-ons. Real ERP systems have incorporated MRP systems for decades. Many cloud systems began as Accounting and CRM systems (customer data platform), and as such don't have the extensive history and therefore expertise with MRP that traditional ERP systems had. This leaves customers who want or need a cloud solution with some tough choices.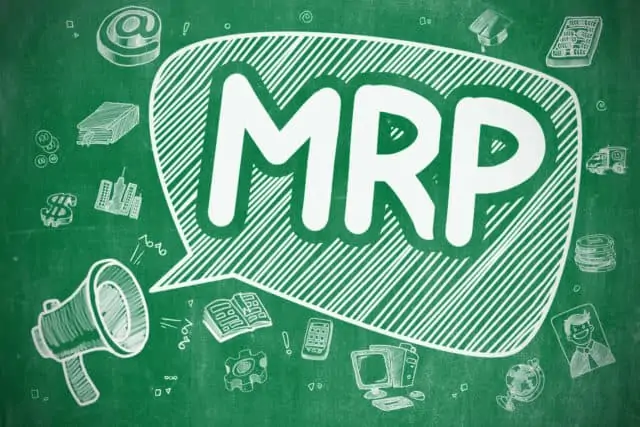 Implementing Dynamics 365 MRP
There are a few terms that will help you understand Microsoft Dynamics 365 MRP. These are also good guidelines for how to implement MRP when you are ready.
Dynamics 365 MRP
MRP In Dynamics 365 Business Central is actually built into the system from the ground up and has been a part of the ERP for many more years than it has been a cloud solution. Dynamics 365 Business Central was originally called Dynamics NAV (descended from Navision which was an even older name for the product). When Microsoft re-branded their ERP software as Microsoft Dynamics they didn't change the functionality. Just the name.
Projected Net on-Hand
Dynamics 365 MRP works by specifying how far out you want to forecast. It does this so that it can calculate your projected on-hand inventory each day between today and that point in the future.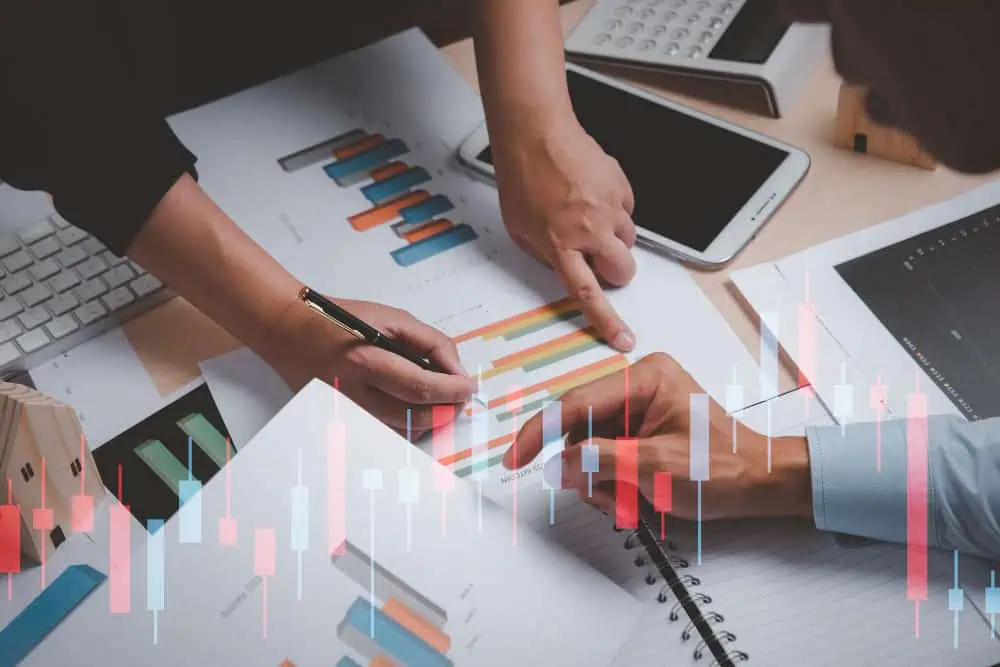 MRP then goes a few steps further and starts suggesting orders based on its calculations. But it can take a long time to program into the system all the item planning factors that produce accurate suggestions. If your quantity of orders is small, sometimes just using the projected on-hand calculations and manually creating the orders can be a lot easier.
The Projected Net On-Hand is therefore a critical part of the Microsoft Dynamics 365 MRP – by projecting how much inventory you will have at a point in time, the system can suggest purchases and production planning orders.
Lot for Lot
The easiest of the master planning methods in MRP is Lot for Lot. This method uses a simple calculation to determine when and how many items to order. It relies on a few simple master planning factors and accurate lead time from vendors. We recommend you start with one product line; maybe products supplied by a key supplier; and roll out Lot for Lot planning for that small set of items.
This will give you time to learn how Dynamics 365 MRP (or Microsoft Dynamics GP, if you are using that) is generating suggestions without overwhelming you with the noise and details of your entire supply chain management and purchasing needs.
Full MRP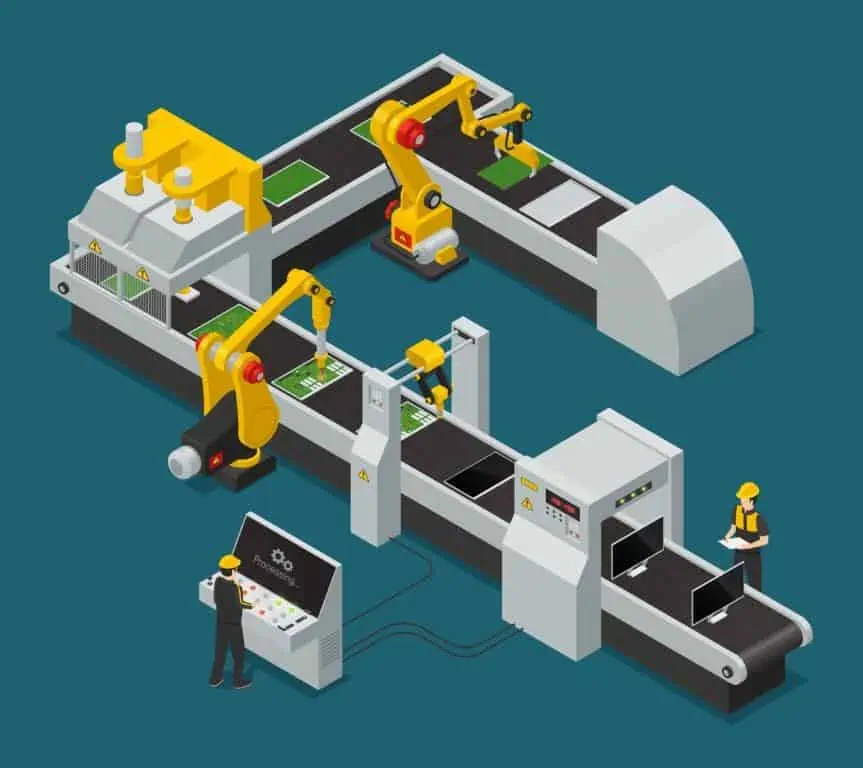 Once you have your head wrapped around Lot for Lot, it's time to move to more complex MRP activities. You can start using Lot accumulation periods (also called Period Supply), Forecasts, Reorder Points, and other features. Maybe you can set up separate warehouses and use inter-warehouse transfer orders for replenishment. The sky is the limit for controlling your master planning activities.
Dynamics 365 MRP and MRP in Business Central is a critical part of a proper business central inventory control system. There are numerous YouTube videos outlining key areas of the function of Business Central on Sabre Limited's channel.
Conclusion
Hopefully this guide has given you a better understanding of MRP and how you can take advantage of its benefits. If you're interested in learning more about Microsoft Dynamics 365 MRP or other ERP solutions, please contact us today.
Dynamics 365 Business Central used to be called Dynamics NAV. Dynamics 365 Business Central from Microsoft integrates with Office 365 and any Microsoft email address you might have. It can provide a customer data platform.
Dynamics 365 MRP and MRP Business Central is a critical part of a proper business central inventory control system.
Need some Help?
We'd be happy to discuss your specific needs and requirements and provide you with a custom demo. Give us a call at: (519) 585-7524 x.45 or contact our team by email address. Thanks for reading and we're excited to talk with you soon!