Material Resource Planning (MRP) is a complex and advanced feature of any top-tier ERP. Dynamics 365 MRP in Business Central is very advanced and full-featured. It is often paired with Distribution Resource Planning (DRP) and Master Production Scheduling (MPS) to create a full set of planning and control processes.
Manufacturing companies often purchase an ERP system to take advantage of supply chain planning improvements. The top echelon of features in an ERP system for supply chain improvement is the MRP system. The thing with MRP systems is that they can often be very complicated and very hard to use.
Over the years Sabre Limited has worked with literally hundreds of manufacturers, and we've come up with a few hints to make improving your supply chain as efficient as possible.
A History of MRP
Before the advent of MRP
Companies typically used a reorder point system, which basically entailed waiting until stock fell below a certain level and then ordering more. This was easy to do manually, and before computers existed it was a common method for purchasing to decide when to order products.
Net Requirements Planning
Prior to the introduction of computers, large companies would generate a Net Requirements Plan. This document was done on paper, and usually involved a dozen or more staff working for several weeks. Needless to say, this was only done as needed.
Computerized MRP
One of the first business uses of computer systems was to replace Net Requirements Planning. This was done with software called MRP. Starting in the late 1960s and proceeding into the 1970s (along with accounting), MRP was one of the most popular and beneficial areas of computerization in manufacturing. Dynamics 365 MRP is a computerized MRP.
MRP, Accounting and MRP II
Through the 1980s both MRP and accounting systems became more and more popular and accessible to increasingly smaller businesses. The term MRP began to expand as well and included Master Production Scheduling and other related activities. Unfortunately, a huge amount of double entry was required as MRP and Accounting systems remained separated. The concept of MRPII was introduced, where the Accounting and MRP systems were merged.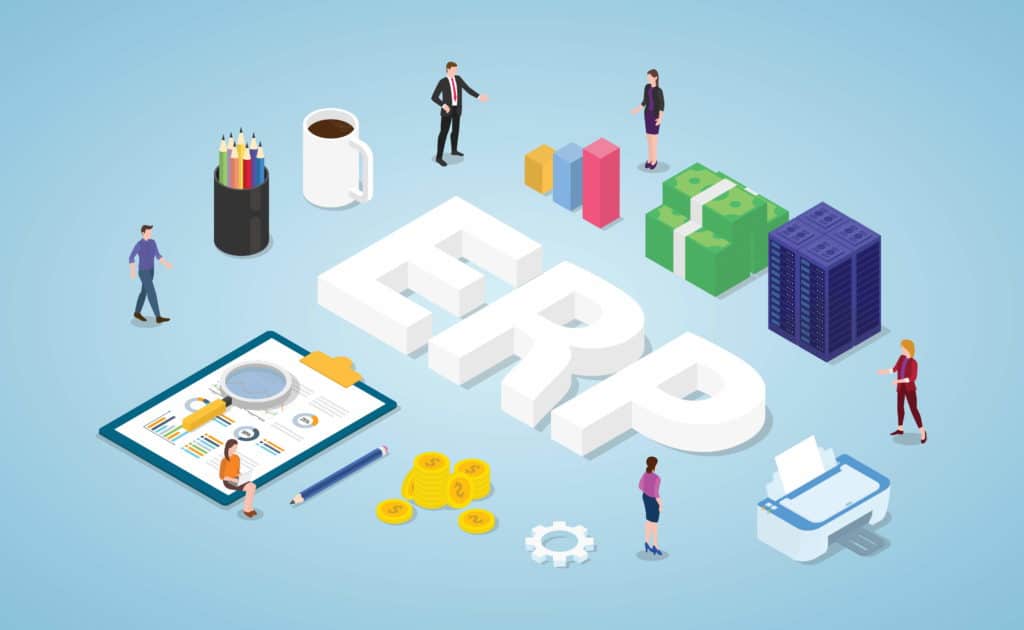 ERP
By the 1990s MRPII quickly was replaced with the term ERP - which was more all-encompassing. Realistically ERP is just the MRPII concept with more features. Where MRPII was Accounting and MRP - ERP incorporates those two core products plus many others. CRM, Human Resources, Warehouse, and Logistics … almost as many business functions as you can think of.
Today
One of the most important takeaways from this brief history should be that modern ERP systems are intrinsically built around their MRP modules. Dynamics 365 MRP itself includes a number of related modules. Distribution Resource Planning to plan replenishment of warehouses and stock locations. Master Production Scheduling to plan the release of manufacturing orders to production. All of these modules really form the core of any modern ERP system.
Cloud and "New ERP"
Some of the cloud "ERP" systems that have been introduced in the last few years are actually not descended from their MRPII origins. They started as Accounting systems and gradually had modules and capabilities added. Real ERP systems have incorporated MRP systems for decades. Many cloud systems began as Accounting and CRM systems, and as such don't have the extensive history and therefore expertise with MRP that traditional ERP systems had. This leaves customers who want or need a cloud solution with some tough choices.
Implementing Dynamics 365 MRP
There are a few terms that will help you understand Dynamics 365 MRP. These are also good guidelines for how to implement MRP when you are ready.
Dynamics 365 MRP
MRP In Dynamics 365 Business Central is actually built into the system from the ground up and has been a part of the ERP for many more years than it has been a cloud solution. Business Central was originally called Dynamics NAV (descended from Navision which was an even older name for the product). When Microsoft re-branded the software - they didn't change the functionality. Just the name.
Projected Net on-Hand
Dynamics 365 MRP works by specifying how far out you want to forecast. It does this so that it can calculate your projected on-hand inventory each day between today and that point in the future.
MRP then goes a few steps further and starts suggesting orders based on its calculations. But it can take a long time to program into the system all the item planning factors that produce accurate suggestions. If your quantity of orders is small, sometimes just using the projected on-hand calculations and manually creating the orders can be a lot easier.
The Projected Net On-Hand is therefore a critical part of the Dynamics 365 MRP - by projecting how much inventory you will have at a point in time, the system can suggest purchases and production orders.
Lot for Lot
The easiest of the planning methods in MRP is Lot for Lot. This method uses a simple calculation to determine when and how many items to order. It relies on a few simple planning factors and accurate lead time from vendors. We recommend you start with one product line; maybe products supplied by a key supplier; and roll out Lot for Lot planning for that small set of items.
This will give you time to learn how Dynamics 365 MRP is generating suggestions without overwhelming you with the noise and details of your entire supply chain and purchasing needs.
Full MRP
Once you have your head wrapped around Lot for Lot, it's time to move to more complex MRP activities. You can start using Lot accumulation periods (also called Period Supply), Forecasts, Reorder Points, and other features. Maybe you can set up separate warehouses and use inter-warehouse transfer orders for replenishment. The sky is the limit.
Dynamics 365 MRP and MRP in Business Central is a critical part of a proper business central inventory control system. There are numerous YouTube videos outlining key areas of the function of Business Central on Sabre Limited's channel.
Need Some Help?
If you need help with Dynamics 365 MRP, give us a call at: (519) 585-7524 x.45 or contact our team. We're excited to talk with you soon!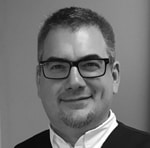 Robert has been a Dynamics 365 Business Central consultant since 2008 and a general manufacturing consultant for over 25 years. He is a graduate of the University of Toronto mechanical engineering program where he focused on production engineering. In addition to a deep knowledge of Manufacturing Robert holds a Microsoft Systems Engineer designation and is much less of an expert in Networking and IT infrastructure than he thinks, but is still pretty good. He also has applied his engineering skills to learning programming, and is warned frequently by the professional developers who work for him that he is pretty good, but don't write any code for customers without letting them check it.