Since the pandemic began, the world has discovered the cloud. This is true in so many ways, and for one very obvious reason. From Zoom to Teams to Microsoft Dynamics cloud ERP software, if you are a cloud vendor – the world is beating a path to your door.
For the Microsoft Dynamics cloud, it is the Dynamics 365 Business Central ERP that is really leading the way. The year over year growth of the product was already industry leading.
"The Microsoft Dynamics Cloud is Lead by Business Central"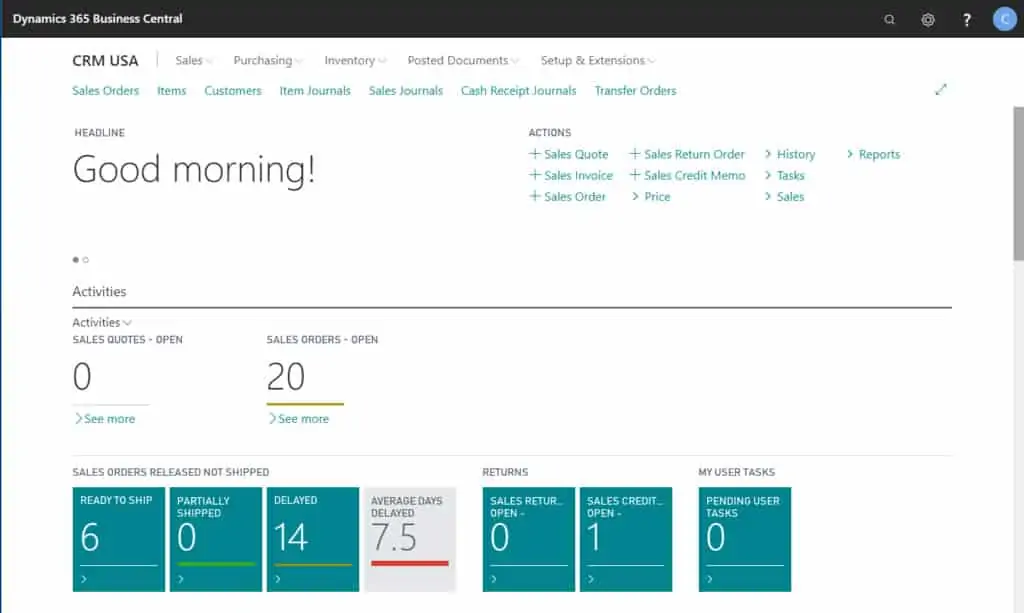 To understand a little of why the cloud is so different it helps to look back at previous technology and the path that has lead to this time.
History is repeating itself … kind of.
It has been a while since September 2008. It was at that time that Lehman Brothers went bankrupt, and marked the beginning of the Great Recession.
Shortly after, federal programs (here in Canada) started to pop up to support businesses investing in technology. There were a number of these programs, each geared to help a different type of investment. As an ERP technology company, we soon had customers coming to us and asking if we knew about these programs. Many of these programs still exist and help customers moving to the Microsoft Dynamics cloud.
Most of them were fairly focused, and in the early days of the recession, were very easy to apply and receive funding for. These programs made a big difference to businesses that needed to improve their technology and who were otherwise hit hard by the downturn.
The ERP Crunch
From about 1998 to 2001 there was a huge refresh of ERP systems. This means that a large number of businesses, especially small and medium manufacturers, replaced their ERP as part of Y2K.
The general rule of thumb for an ERP system is about 10 to 12 years between refresh/replacement. So in about 2008-2009, you would have expected a second boom of ERP replacements. The Great Recession put a big dent into that. It wouldn't be wrong to guess that companies who had the choice to do a minor upgrade between 2009 and 2015 would choose to do so rather than replace the system. There were also a lot of companies that put off any replacement. As the 2010s moved on, the Microsoft Dynamics cloud began to develop with the AX product moving to a Software as a Service model, as did the Microsoft CRM product, but not everyone jumped on the bandwagon.
And so today we have a lot of businesses that put off their ERP upgrade during the Great Recession and are running very old technologies that are not at all suited to remote work.
And we all need to get used to Remote Work.
Client/Server
The prevailing technology in the late '90s through to the late 'aughts for ERP was called Client/Server. Client/Server is intended to maximize the use and value of each individual computer a company has. It's a form of distributed computing in which each client (your desktop or laptop) does a lot of the work and analysis. The server (that big computer in the back room) mostly just acts as a storage system that the clients connect to. The server is a "Dumb Server" for practical purposes.
Prior to the move into the Microsoft Dynamics cloud, most Dynamics products were Client/Server or descended from them.
In a Client/Server environment, the two computers need to be more or less directly connected to each other. Those blue wires that go into the walls need to directly connect the Clients and the Server. Because the client is receiving and sending so much data to the server, running across a Wide Area Network (WAN or Internet) is just too slow for words. You can grow the coffee beans, roast them, grind them, brew your pot, and have your first cup by the time a report has finished running.
To get around this limitation we run Client/Server software on a "Terminal" server when we want to use it remotely. This is usually intended as a workaround when staff can't be at the office. It's not very efficient and has a lot of drawbacks, but in 1999 it was fantastic compared to the alternative.
Cloud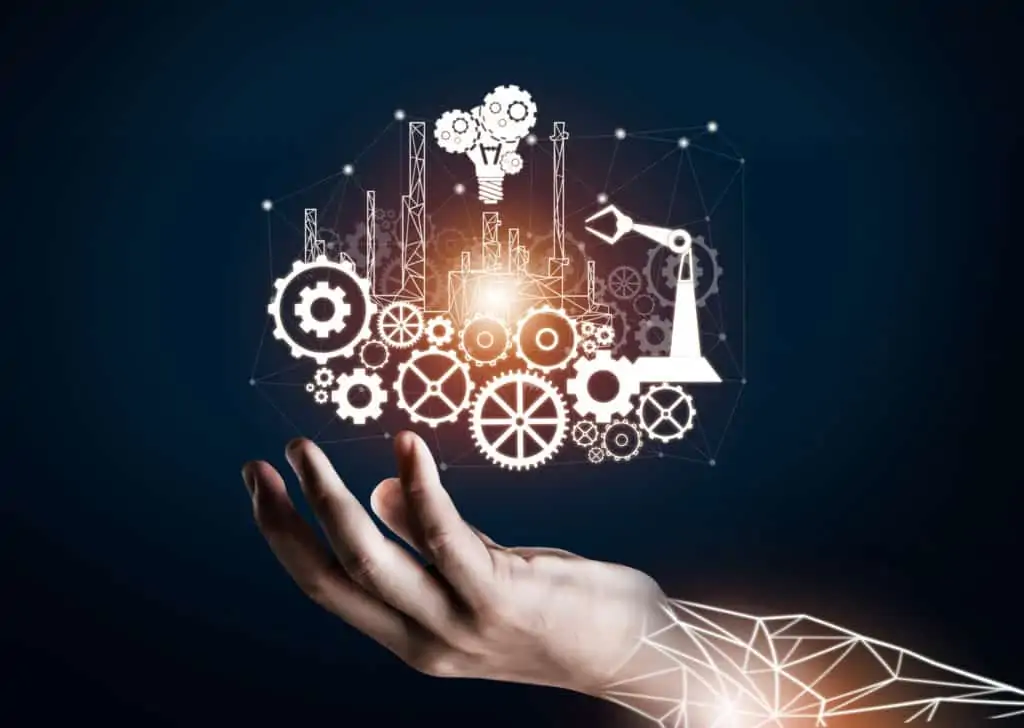 Probably from about 2012 or so, the prevailing technology for new ERP became the Cloud. Nobody is working on new, cutting-edge ERP technology that is Client/Server. Those Microsoft products not moving to the Microsoft Dynamics cloud are sort of stuck as Client/Server products, which is why they are essentially obsolete.
Cloud doesn't necessarily mean the server is hidden in the alps somewhere, and you are connecting via Elon Musk's secret satellites. It just means the server does all the computations and calculations, and the clients are "dumb terminals."
If you are thinking … "Wait, that sounds like what it was like before the '90s," – you're right. Most ERP systems in the '80s were designed to run on dumb terminals and the Server did all the work. Those servers were outrageously expensive, and as we bought the much cheaper and more prolific "smart" desktop computers, it made sense to move the calculations off the super expensive server and to the individual desktops. The servers got cheaper and dumber. The desktops were more expensive than the dumb terminals but could do way more (Lotus 123, Word Perfect, ERP, etc…). Thus we arrived at Client/Server. Also, remember – this was before the Internet was a thing.
Cloud technology eliminates the need for the "Terminal" server, which is good. It means that your printing, cutting and pasting, saving to your local C: Drive … all those good things are much easier. It is way, way easier to work with a Cloud ERP and move data back and forth from Outlook or Word or Excel into and out of it. Cloud ERP are designed to run on a Smart Phone, Tablet, Notebook, Macbook, Chromebook … any kind of modern computer.
Microsoft Dynamics Cloud is Dynamics 365
Microsoft is one of the big leaders in Cloud today. The Office 365 cloud has become the standard for cloud email and storage. In fact, Microsoft has transformed itself from a classic computer software business to a cloud services business. It's a remarkable transformation really, Microsoft was far behind Google and Amazon at the start of the last decade. Now the Microsoft Dynamics cloud and Microsoft Office cloud are considered industry leaders.
That transformation to Microsoft Dynamics cloud has been with their ERP and CRM products. They started with the CRM platform, which was already web-based and ready to move to the cloud. They had four ERP systems to choose from, and they migrated their AX (big enterprise) product to the Microsoft Dynamics cloud-first. That transition was completed by about 2015. From the other three products they needed to choose at least one as their Small Business ERP (to Microsoft, a Small Business has less than 250 computer users).
Microsoft announced Dynamics 365 Business Central in April of 2018. It was a rebranding of their Dynamics NAV product, the most cloud-ready of the three remaining ERPs, and the last ERP system that will join the Microsoft Dynamics cloud.
Keeping in mind that Microsoft has bet the farm on Cloud; Business Central is their flagship product for the SMB market and is one of the most exciting and revolutionary products introduced into the ERP market in years.
Business Central is the flagship product of the Microsoft Dynamics Cloud
Business Central has the advantage of the enormous legacy of Dynamics NAV experience and expertise.
Cloud Equals Choice
One of the characteristics of cloud technology is that it's not just a product, it's a platform. An iPhone fits perfectly into this paradigm. What made the iPhone so successful wasn't the quality of the product, it was the Apps that were available for it. Those apps for iPhone are available because Apple made it EASY for people to create apps. That system for creating apps is the platform. Those apps exist in such plenty, makes the iPhone popular. Which came first? The iPhone or the iEgg app? (I didn't check but I bet $10 there's an iEgg app or will be).
This means that in the Microsoft Dynamics cloud – Microsoft wants an ecosystem of addons and enhancements being worked on by many, many developers and businesses around the world. In this way someone is always trying to build a better mousetrap, and so long as the platform is popular people will try and make some money on it. Once people create apps for the Microsoft Dynamics cloud, the platform becomes more popular. It's a virtuous circle. Capitalism at its finest.
Microsoft has made it entirely free to develop apps for Business Central and the rest of the Microsoft Dynamics cloud. They have created very high-quality training materials for developers to learn how to create these apps. If you, as a business, wanted to write an app for Business Central, you could do so today. You don't even need to purchase a license.
This has created a product that has begun to grow dramatically in the feature choices available. It will almost certainly get to the point where businesses need ERP consultants as much to help them curate which apps to choose as to train them in the software.
COVID and the Microsoft Dynamics Cloud
So now we come full circle. It is like 2009 today, but it is nothing like 2009.
In 2009 there was a global collapse of the financial markets, much like there was in 1929. The banks started to go out of business. They were over-leveraged, and unstable.
As the banks declined, they stopped lending to any but the safest businesses. Any entrepreneur trying to get a cash infusion was out of luck unless they had collateral to match, and housing was collapsing at the same time. It was a bad scene.
The COVID Recession is nothing like that. Banks are more than willing to lend, in fact, the government is giving them money so they can lend more. The governments are ready to unload buckets of cash on businesses and individuals. They want to desperately keep people employed.
And businesses will reopen, and business will return. It won't be all better by October 2020. But I would bet that by October 2021 things might be back to something like normal. The recovery won't be long and drawn out because of financial limitations. It will be long and drawn out because people will want to stay close to home and avoid public places.
They will shop, online. They will buy food from restaurants, for take-out. They will want a job, that is safe.
As a manufacturer, you are likely finding that employees working from home actually is much more productive than you expected. If you haven't experienced this yet, you probably know other business owners or managers who have found this. Fortune 500 companies are reconsidering how much office space they really need. The experience of their staff working from home has been very positive.
But now you need the tools to enable this. Welcome to the Microsoft Dynamics cloud.
You would not want an engineering designer to work from home with crappy technology that is not designed for it – so you (should) look for cloud-based design solutions (there is a number – and they really work).
Your ERP is no different.
Now is the time to take advantage of the government funding programs that are popping up like weeds. Business will return, but it most likely won't be like it was before. The chances that people will need to work from home, at least some of the time, for the foreseeable future is very high.
In some states and provinces, there are going to be limits on how many employees can be in your facility based on the size. Anyone who can work from home in the Microsoft Dynamics cloud will open up a slot for someone who has to work at the office. Each additional productive worker in a factory makes you a lot more money. Each employee who can work effectively from home (it turns out) is way more productive than anyone thought they could be.
This is the time to look at the Microsoft Dynamics cloud and probably, Business Central. This is especially true if you can use a remote ERP deployment and training implementation.
Need some help?
Looking for pricing for Business Central or other Dynamics 365 products? You can find the current pricing at Microsoft.com. If you need help with a Microsoft Dynamics implementation, especially executing one remotely, give us a call at: (519) 585-7524 x.45 or contact our team, we're excited to talk with you soon!