The role of IT in manufacturing companies plays a significant role in the entire production process. Some ways that IT is used in manufacturing include automation of processes, supply chain management, quality control, data analysis, and maintenance and repair.
I am Robert Jolliffe, President of Sabre IT Solutions. This blog is part of a series of blogs, videos, and webinars targeted at informing C-Level management on some key concepts regarding IT. I speak to C-Level / Business Owners all the time about IT, IT Roles and the role of IT in manufacturing, and they are often very happy that I explain complicated topics in simple terms. Moreover, most people, not in the IT space, lack even basic knowledge of IT. This isn't because of a lack of desire to find out what they need to know.
Undeniably, it's mostly that information on IT is targeted toward those who are or want to become professionals, such as IT managers. It isn't put in layman's terms.
The Car Mechanic Analogy
Most people know that there isn't one kind of car mechanic anymore. Maybe 40 years ago a generalist mechanic existed that could knock a dent out of your car, fix your transmission, or rebuild your engine. Today car mechanics are very specialized. Hence, you have the transmission specialist, the electronics specialist, the tire and muffler tech, and the oil change specialist. Moreover, there are specialists for Hybrid and EV vehicles, as well as Diesel and Gasoline engine mechanics. The typical consumer knows where to bring their car for different kinds of problems and isn't surprised that their car needed to be sent to a specialist.
The Computer Industry
The computer industry has basically undergone significant changes. Especially with the rise of Industry 4.0. 25 years ago, when I got into the IT trade, the majority of IT professionals were generalists. The role of IT in manufacturing was very different. Those who grew up in those days had to learn a bit of everything to be able to function. In addition, computers were a lot more expensive and a lot less complicated. We built them, fixed them, installed them, ran cables, and installed software. Not to mention, there was no e-mail and no web pages. Viruses came on floppy disks when there were any. Things moved SLOWLY.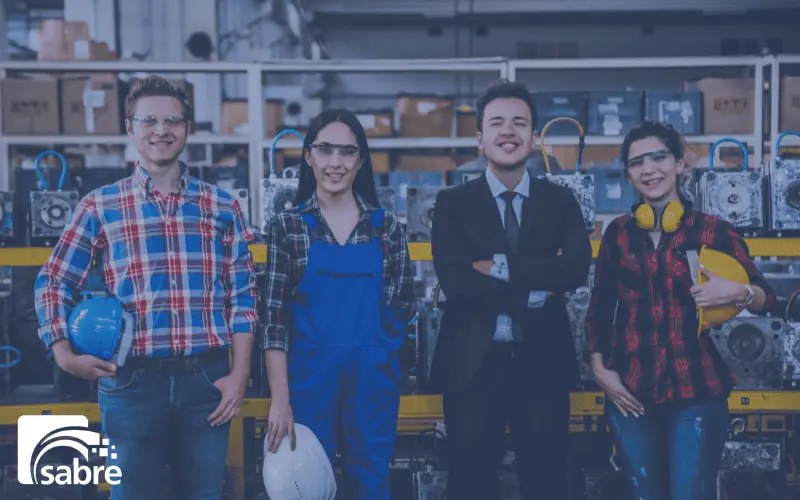 Role of IT in Manufacturing and IT Jobs in Business
There are nine major IT Roles and IT Jobs that I define below that showcase the role of IT in manufacturing. Most of them you will find in a regular IT department. They are:
Hardware Technician:
Usually very specialized at computer repair, laptops, printers, etc. This is often someone with A+ certification.
Desktop Support:
These technicians specialize in the software and operating systems of the laptops and desktops people use. Macbooks, Windows 10, Word, Excel, etc. They excel at virus removal or installation of a new software product.
Network Administrator:
Sometimes called a Junior Systems Engineer, these positions are Server Support. They add users, change passwords, set security rules, mass deploy software to users, and so on. This is important for the role of IT in manufacturing.
System Engineer:
These can also be called senior Systems Engineers, they are experts at configuring and repairing issues with Servers and advanced equipment such as Firewalls and Routers. They are well-paid and love complicated challenges.
Solution Architect:
This staff member is responsible for the design of a network and all the hardware that goes into it. The solution Architect is the top-level engineer in the IT space.
Database Administrator:
This is a highly specialized role, that can even be limited to the specific type of database they administer. Database administrators tune the performance and manage the security of databases – often involved in ERP systems.
Security Engineer:
In recent years this is becoming more common in the SMB space but used to be limited to high-security institutions (think CIA or Military). Security engineers are particularly skilled versions of System Engineers, that are specifically experts in securing the perimeter of your business. They design security systems and run intrusion tests as their main role. With the increase of security risks in the manufacturing industry, these engineers are critical to the role of IT in manufacturing.
Developer:
Listing this as a single role is highly oversimplified. There are in fact many different categories of developers. For the purposes of this blog, I want to concentrate on the network and systems-level roles. I do want to mention this role however because few if any developers have other skills listed here.
Business Analyst:
The business analyst is usually a functional consultant, and they know how a business should use software but aren't very technical. Business Analysts are typically non-technical IT staff members and have none or few of the skills of the other types (except Database or Developer where sometimes they have these skills). They design processes, train users, and sometimes write reports to extract business data.
As a manager of IT professionals, it's important to understand that these roles are very different and bring different skills and challenges to an IT department and the role of IT in manufacturing. Let's look at some of the general rules of thumb regarding these team members.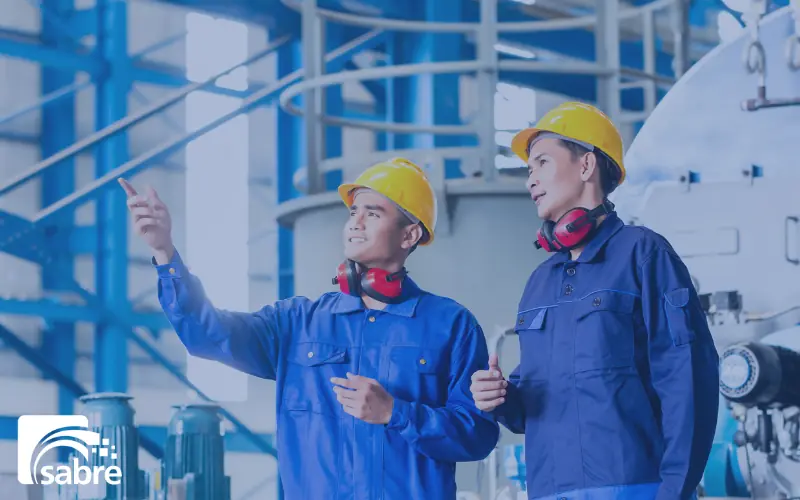 Rules for Managing Desktop Support and Hardware Technicians
Desktop Support and Hardware Technicians are very entry-level positions. They are the "Receptionist" or "AP Clerk" level positions in IT. Once someone graduates to a higher level, they usually have done their time and really don't want to do these jobs. Since they are entry-level jobs, they lack good time management and really need good systems in place to improve their performance. Many of them aspire to be System Engineers but are not there yet. Still, a good rule of thumb is one of these IT staff can handle about 100 end-users when they are well managed. This staff is crucial to the role of IT in manufacturing as they maintain and solve the day-to-day IT problems.
Rules for Managing Network Administrators
Network Administrator is a mid-level position. They are akin to an Accountant who might be working under a controller. These IT Professionals are usually moving towards the System Engineer role and are part way to achieving it. In large corporations they'll have very specific tasks such as managing email, network users, and engineering departments. Sometimes this is a problem because they're over-specialized and can't do a broad set of skills. Most of the time they've moved past the entry-level positions. They are usually not quite ready to do the more senior tasks, therefore they are the most likely to be found as the "IT Manager" in SMB businesses because they seem to be a good IT generalist.
Rules for Managing System Engineers, Security Engineers, and Solution Architects
System Engineers, Security Engineers, and Solution Architects: these roles are senior-level IT staff. Think of them as being like a Controller or Senior Financial Analyst in an accounting context. They are interested in managing staff or projects. These IT Professionals have graduated past the desktop support role and will make excuses to avoid it. In addition, they also need to be managed very carefully. Some of those we find in this skill set only want to play with new technology and learn it but aren't that interested in the day-to-day tasks.
Rules for Managing Business Analysts and Other Specialists
Business Analysts are usually required during ERP implementations, or in companies with large or complex ERP systems. They can earn six figures working for an ERP partner or a large corporation.
The last of the professional groups are specialists. This includes Database Administrators or ERP experts. I would put Developers in this group as well. There are numerous sub-roles within the specialist group – but as a rule of thumb, they are present to handle non-network-related work. Occasionally, an SMB needs developers because they have software tools or business systems they develop themselves (often for their products).
Conclusion
The 9 roles described in this blog all contribute to the role of IT in manufacturing in various but equally important ways. Unfortunately, the reality is that most SMB companies are too small to maintain the 3 core positions: Desktop Support, Network Administration, and System Engineer. They cannot afford the other positions and therefore lack the full spectrum. This affects the role of IT in manufacturing negatively and doesn't allow the company to perform at their fullest potential.
Managed Services and Co-Managed Services, like the ones Sabre Limited provide, can help SMBs minimize costs while maximizing efficiency and productivity when it comes to their IT needs. This means that SMBs can focus on increasing profits without worrying about the role of IT in manufacturing and their business.
Contact Us
Need help with your IT solutions?
Give us a call at 226-336-6259 or contact us at itsales@sabrelimited.com today to discuss your needs.