Traditional vs Fixed Fee implementations, why they are different, and how each are done.
Sabre has been in the business of delivering Microsoft Dynamics implementations for many years. Prior to 2018, most of these were Microsoft Dynamics NAV implementations, and during that time we developed our more modern approach. We've been able to refine and improve our processes in such a way that we are now one of a handful of Microsoft Dynamics Business Central partners (throughout the entire world) that have been able to set a fixed Dynamics 365 Business Central implementation cost and price for our customers.
This article is about how Sabre implements ERP and the lessons we've learned that have lead to our new ERP implementation approach. To understand the difference between the pricing model that Sabre uses, and the more traditional model it would be good to look at a fairly typical Dynamics Business Central implementation approach.
The Traditional Business Central Implementation cost is high because legacy methods are expensive
The typical Business Central implementation follows a number of phases, originally based on the Microsoft SureStep project management approach. SureStep is a waterfall project management, which has been the primary method used in ERP projects for many years.
Project Design in Traditional ERP Implementations
To understand Microsoft Dynamics NAV or Business Central implementation cost in SureStep, you need to understand how this approach works. This project management is based on starting with a "blank slate" and building up a project plan and a design from scratch. It's entirely bespoke, meaning that the plan and the design is recreated every time.
This kind of ERP implementation requires a tremendous up-front investment in time and energy to analyze the needs of the customer, determine the unique approach to be taken, plan out training and customizations and then deliver. It then relies on a heavy amount of project management to ensure the plan that was made is delivered, and deviations from it (there will be many) are well documented. The result is a Business Central implementation cost that is hard to control and manage.
Keep your Business Central implementation cost
down by picking a partner who is focused on
helping you, not maximizing their hours worked
There is a very high overhead of project management involved. Most manufacturing companies don't think in terms of project managers (I'm not talking to you, Engineer to Order companies!). Most manufacturing companies think in terms of operations managers and shop supervisors. They make similar or the same product repetitively. They don't want or need each job they make to be "babysat" by someone who walks the job through the shop. The cost would be enormous.
Range of Business Central Implementation Cost
Let's layout the industry standard cost ranges for ERP implementations in Manufacturing.
Small
The Small (3-8 users) implementation is probably going to run between $40,000 and $55,000 USD
Medium
The medium (9-20 users) project will be $60,000 and $90,000 USD for most partners
Large
The larger (21-50 users) project will be $100,000 to $250,000 USD in most cases
ERP Costs are incredibly unpredictable
(Especially Business Central Implementation Costs in today's crazy world)
One of the first videos that Sabre recorded for YouTube explains why traditional costing of ERP implementations are often outrageously inaccurate. Sabre has spent the years since this video perfecting our fixed fee approach, and are able to provide one of the most accurate Dynamics 365 Business Central implementation cost estimates in the industry.
Fixed Fee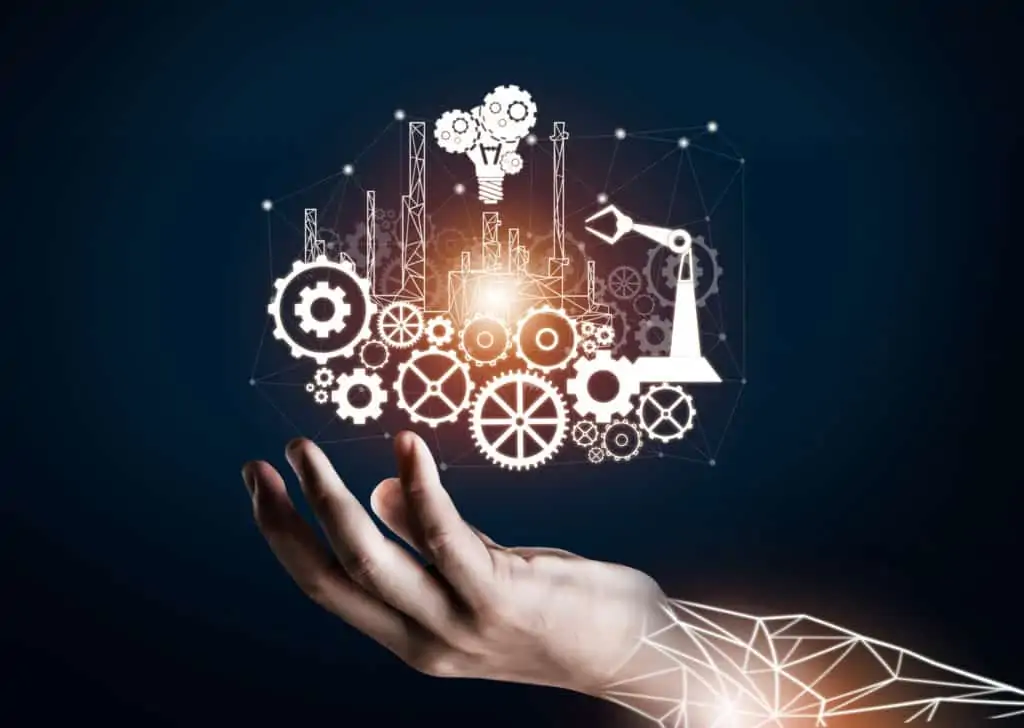 A Fixed fee implementation is (of course) much more predictable. Over the years, Sabre has developed a methodology and approach to ERP implementation that has elevated us as experts in this approach.
By doing as many Business Central implementations in manufacturing as we have, Sabre has refined the process to the point where we deliver the Business central implementation cost in much the same way manufacturing companies deliver product. We have a well defined process that we follow, and a pre-defined, prescriptive outline of our project. We don't need a dedicated project manager, because we can oversee the "production" of our projects and trust staff to know how to deliver.
The Sabre Fixed Fee is easy to understand. By comparison to the project pricing described above, Sabre offers similar concepts but with much better defined outcomes. Take for instance our Job Shop pricing.
Bronze
A small job shop that needs basic inventory control and limited manufacturing capabilities is a good fit for our Bronze level. The implementation covers well defined modules (limited to the more simple and easier understood ones)

$29,000 USD
Duration 12-16 weeks
Silver
A mid size job shop that wants inventory control, production manufacturing, basic MRP, and planning functions is a good fit for Silver. In addition to basic out-of-the-box features, we add our partner Insight Works for shop floor data collection.

$55,000 USD
Duration 20-26 weeks
Gold
The Gold plan is designed for larger SMB manufacturers who want all the core functionality of Business Central, some CRM capabilities in Dynamics 365, all the primary production, supply chain, and financial features and wants to be prepared to grow rapidly into full use.
$79,000 USD
Duration 26-36 weeks
The Sabre fixed fee "packages" are based on the most commonly requested set of modules that customers want. We find that most customers fall into categories like this. For each, we have a clear outline of what is included and what is not. Customers find this refreshing because there is almost no confusion about what is included or not included. In addition, we have included the correct prerequisite modules and training in each package.
In addition to the fixed amount is the monthly licenses, and our in-project support and project management monthly amount. This is usually about 5% of the fixed amount per month. Of course, it is in the customer's interest to complete the project in a timely manner.
We can do this because we do not need to analyze every project as if it is totally unique, arriving at a unique Business Central implementation cost as if we haven't worked with numerous customers that are virtually the same. We have recognized that over 80% of each project is identical. We account for the 20% variation in our quoted price. Our prices never include customizations, but do include a full set of modules and training that work together and are "complete."
Conclusion
Hopefully, this document helps you understand what to expect for your Dynamics Business Central implementation cost. At Sabre, we believe the fixed fee approach that we advocate (and sometimes even evangelize and teach other partners to follow) is a game changing approach.
Our fixed fee approach (like the example above) is available for a number of industries.
With out of the box Business Central

Job Shop Manufacturing
Production Manufacturing (make to stock, make to order)
Engineer to Order
Project Manufacturing (a more integrated Engineer to Order)

With the PrintVIS MIS Addon

Commercial Print
Flexible Packaging
Folding Carton
Label Manufacturing
Need some help?
Have more questions about Business Central and its capabilities, you can visit Microsoft's Business Central Information site. If you need assistance with a Microsoft Business Central Implementation or want to learn more about Fixed Fee Pricing, please give us a call at: (519) 585-7524 x.45 or contact our team, we're excited to talk with you soon!
FAQ
Q: What is Dynamics Business Central?
A: Microsoft Dynamics 365 Business Central is a full featured cloud ERP system, designed for the Small and Medium enterprise. Microsoft considered a Small or Medium business to be up to about 250 "Knowledge Workers" or computer users.
Q: Can I self-Implement Business Central?
A: At Sabre, most of our new consultants learn Business Central via the free on-line training resources, as well as shadowing their colleagues and attending our own courses. We focus exclusively on manufacturing, which is among the hardest implementations. That said, if we can do it, so can you. We want our consultants to study and shadow for at least a full year and participate in 3 to 4 projects before being off on their own. We recommend you set your expectations appropriately.