Business Central Job Shop Manufacturing Projects Differ Greatly from Production Manufacturing
A lot of content about manufacturing for Business Central is focused on the production manufacturing system.
But not all manufacturing businesses practice production manufacturing. Job shop or machine shop manufacturing involves small businesses that typically produce custom products in small batches. Production manufacturing, on the other hand, is a type of mass production where large quantities of products are produced, often using assembly lines. There are certain Microsoft Dynamics job shop features that are of particular importance.
Because job shops tend to be smaller earlier price points for Microsoft Dynamics NAV were out of reach of these small owner/operator businesses.
However, there is good news for these types of businesses as opportunities are opening for job shops to use Business Central. At Sabre Limited we are discovering that more and more of these common small manufacturers are seriously looking at Microsoft Dynamics 365 Business Central as a possible solution for their production software and Enterprise Resource Planning (ERP) needs.
The approach to implementing Business Central for job shop manufacturing is much different from the approach used for production manufacturing.
At Sabre, we have 25 years of experience has working with various different manufacturing companies to implement ERP solutions - and although job shop manufacturing and production manufacturing sometimes overlap, the tools needed can be quite different.
If you enjoy this article and would like to talk to Sabre Limited's president Robert Jolliffe to chat about these concepts, you can book a one-on-one 30-minute call with him at https://calendly.com/robert-jolliffe
In this blog post, we will cover five of the most important features in Business Central for job shops. These are the features most useful for job shop manufacturing businesses. First, we will show you how to classify different types of job shops and machine shops. Let's get started!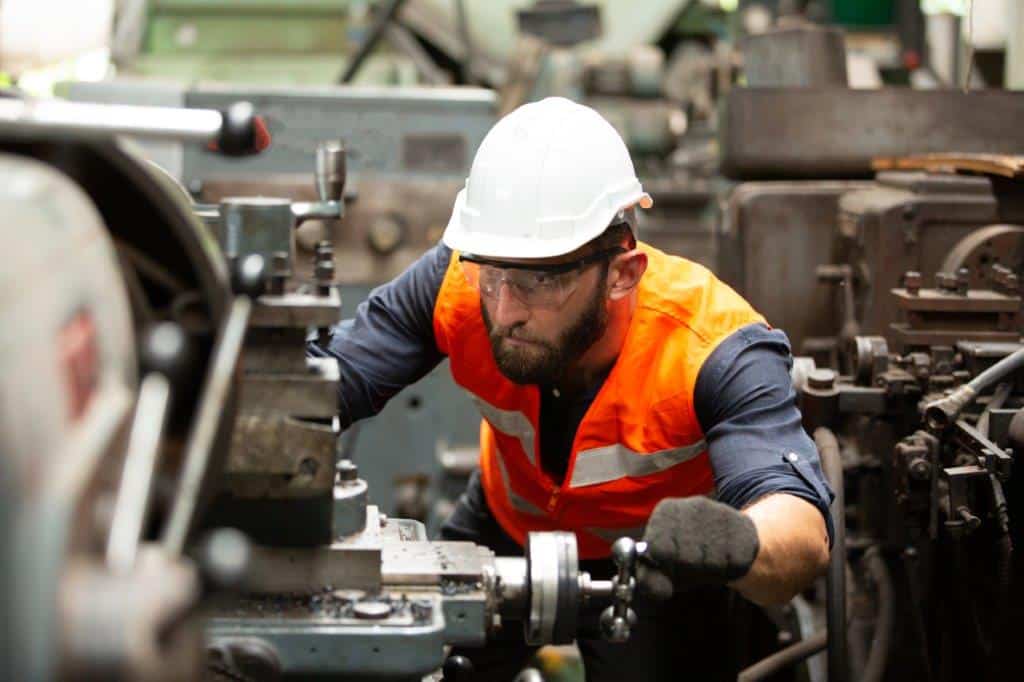 What Kind of Job Shop Are You?
From Sabre's point of view a Job Shop is distinct from a production manufacturing facility because a job shop is generally a company that has a variety of equipment and trained staff who resell their services. They resell essentially their time on their equipment. They either quote fixed prices or time and material depending on the type of job, and they are typically doing very small runs of product. Sometimes repetitively so they could get repeat orders but sometimes just one-off runs of product for customers.
Almost everything that a Job Shop makes is made to their customer specifications and they rarely keep any kind of inventory or stock.
Now that you know the difference between job shop manufacturing and production manufacturing, it's time to figure out what kind of job shop you are. I classify Business Central Job Shop projects into three types depending on the direction the business has taken: pure, repetitive, and design.
A Pure Job Shop
A pure job shop or machine shop is a company that has very few recurring jobs, does a little bit of design and engineering for some customers, but none for others. They are most interested in measuring the time and costs involved in their jobs. The Pure Job Shop is the most common type of job shop manufacturing.
A Repetitive Job Shop
A repetitive job shop is moving towards being a Make to Order manufacturer, with a number of recurring jobs for the same part or service which has grown to be a big part of their business. Not every job is a repeat one, and they might not be multi-year orders, but the "repeat job" has become common. Perhaps only 10% of their jobs are repetitive or as much as 90%.
A Design Job Shop
If you are the type of job shop where customer satisfaction means the customer coming to you with an idea and you first designing then building their idea, then you are moving towards becoming an Engineer-to-Order (ETO) company. What distinguishes this type of Job Shop Manufacturing from an ETO is that they have tool and die makers on staff, and their own production equipment. they do complicated designs and builds but not to the level an ETO would do. A "Tool and Die" shop is probably like this.
Important Features | Microsoft Dynamics Job Shop Business Central Features
Some key features that are most useful to job shop manufacturing businesses and which can provide a competitive advantage include production order management, requisition worksheet, shop floor insights, and production planning/job scheduling.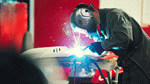 1. Production Management (Important for Repetitive Job Shops)
As mentioned above, repetitive job shops make the same product in small batches at irregular intervals. They do enough repetitive work that they need production software. The premium version of Business Central adds classic manufacturing capabilities for production. This is the same as you would find in most typical manufacturing ERP systems. Production management features and capabilities are as follows:
Bills of Material and Routings
Finite Scheduling & Capacity Planning
Make to Stock or Make to Order based planning
Machine and Work Centers
Production Orders linked to Sales Orders
Sub-contractor (outside service) planning and execution
When implementing Business Central job shop manufacturing projects, we see production management only in those cases where there is a lot of repetitive production too.
2. Business Central Jobs AKA Project Manufacturing
A project manufacturing approach, as opposed to production manufacturing approach, is better for Business Central job shop implementations where most work involves one-off jobs for customers.
If this is the case for you then Jobs in Business Central will work best. It has a few advantages over Production Management for job shop manufacturing. First - it is part of Essentials, not Premium. This makes it less expensive.
Second, Jobs do not require well-defined routings for production and are better at incorporating "miscellaneous" costs into Job Costing. Purchased material required for work can be directly added to the job card.
Most Job Shops, or machine shops, have more machines (drill presses, grinding machines, etc) than qualified workers, so the scheduling of machines less important than the scheduling of workers. The Business Central Jobs module works well when the resource is a worker, not a machine.
Jobs offers these features:
Purchase Orders linked to Jobs
Free form collection of time from Engineering, Tool Makers, Production and other staff
Creation of unlimited "Tasks" for separating cost collection into buckets
Flexible invoicing
3. Business Central Requisition Worksheet
The Requisition Worksheet is a light MRP module in Business Central. It is an easy-to-use system that can accumulate the purchases required for Jobs and Production and quickly allow a buyer to process purchase orders. For a Business Central job shop project, we generally need very simple purchasing processes and rarely need a full MRP or MPS system.
MRP (Material Resource Planning) and MPS (Master Production Scheduling) really only work when sales are clearly forecasted into the future or safety stocks and reorder points can be well defined. If A Job Shop has a forecast of sales or maintains safety stocks of components and items - they're not a Job shop. They are a make to Order or Make to Stock production manufacturer.
The key features of the Requisition Worksheet are:
Basic Material Requirements Planning (MRP)
Item Factors: Safety Stock, Safety Lead time, Minimum, Maximum, Order Multiples, Replenishment Type, Planning Type
Lot for Lot planning: with Reorder Frequency, Lot Accumulation Period and Dampener settings
Reorder Point Planning: with Reorder Point, Reorder Qty
4. Insight Works Shop Floor Insights
Job Costing in a Business Central Job Shop manufacturer means collecting how long it took people to do their jobs. This could be a designer/engineer; a tool and die maker; or a CNC machinist or other general laborer. Insight Works has a great application addon for Business Central to collect timecards from staff. It also allows export into all major payroll systems.
Shop Floor Insights from Insight Works is the industry leader in this type of labor collection. Sabre is a certified implementer of Insight Works products and as such, we strongly recommend the product.
Shop Floor Insights adds a number of automation technologies that greatly enhance the standard production management module:
Automated labor reporting against Jobs and/or production orders
Paperless travelers and access to attached shop drawings
Recording the materials used and recording extra materials
Shift configurations and rules for payroll and time and attendance use
Supervisor review and approval
5. Job and Production Scheduling with Netronic
The most popular production scheduler addons for Business Central as of mid-2022 come from Netronic. They offer two products. The Visual Production Scheduler is designed to schedule production orders, where the cycle times, setup times and machine sequence is what is important.
The Visual Jobs Scheduler is designed to schedule the resources (people) more than the machines.
If you worry more about how many hours of welding is needed on a job, as opposed to which steps those welding hours need to happen in or which welding station should be used then jobs and the Job Scheduler are for you.
There is also a VAPS (Visual Advanced Production Scheduler) system for advanced finite capacity planning. Most job shop manufacturing doesn't require a more advanced VAPS system, having the ability to visualize and manually adjust a schedule is usually all that is needed.
YouTube Video | Microsoft Dynamics Business Central Manufacturing Overview
This Sabre video overview of Business Central Manufacturing is another overview of some of these features and functions.
Conclusion
If you are considering a Business Central implementation for job shop manufacturing you've come to the right people. A comprehensive ERP system such as Microsoft Dynamics Business Central can assist most job shops in producing quality product.
We are experts in manufacturing for Business Central, so don't hesitate to reach out and contact us for more information about your Business Central job shop project. We can help you set up a Microsoft Dynamics job shop today. We are very well known for our fixed fee implementation model, exclusively designed for manufacturing. We work in combination with the out-of-the-box features of Business Central manufacturing, as well as preferred 3rd party apps.
If you need help with a Microsoft Dynamics job shop manufacturing implementation, either Business Central or Microsoft Dynamics NAV, where you or your partner are struggling, give us a call at: (519) 585-7524 x.45 or contact our team, we're excited to talk with you soon!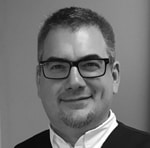 Robert has been a Dynamics 365 Business Central consultant since 2008 and a general manufacturing consultant for over 25 years. He is a graduate of the University of Toronto mechanical engineering program where he focused on production engineering. In addition to a deep knowledge of Manufacturing Robert holds a Microsoft Systems Engineer designation and is much less of an expert in Networking and IT infrastructure than he thinks, but is still pretty good. He also has applied his engineering skills to learning programming, and is warned frequently by the professional developers who work for him that he is pretty good, but don't write any code for customers without letting them check it.