Hi, I'm Rob Jolliffe, President of Sabre IT Solutions. A lot of people ask me to explain managed IT services in simple terms, where it came from, and what it is. I've written this as a kind of white paper or primer for those who aren't IT people and want something relatively easy to understand. I'd love to hear if I succeeded.
If you're not already aware, we're very manufacturing focused at Sabre. This article is beneficial for anyone wanting to learn more about the managed IT services for manufacturing companies. However, most of the information is relevant to any vertical that is looking to learn more about managed IT services.
What are Managed Services Manufacturing Companies Should Use?
Managed IT Services are outsourced IT solutions, supplied by businesses whose entire organization is focused on technology. A Managed IT services company remotely manages their clients' information technology infrastructure and systems. Managed Service Providers (MSPs) usually bill under a flat subscription rate, which is much different from 10 years ago.
This model of delivering services is very common in industrial businesses like logistics, warehousing, manufacturing, and construction to name a few. Outsourced IT services allow businesses to focus on their core competencies rather than a critical infrastructure that isn't at all familiar to management (more on this below).
The difference between regular IT services and managed IT services for manufacturing companies is that a company that truly understands manufacturing understands the your business and the potential security threats. A regular IT company understands IT and has a general idea as to how to protect your business. However, they're not experts in manufacturing.
Let's look at some questions and answers.
Why Would I Want to Outsource My IT?
I know from my own personal experiences as an IT professional that since 2000 this work has required constant re-education. Most IT talent we run into hasn't had the time (and wasn't given the time) to keep up with the rapidly changing landscape. Even with the current high unemployment rate, most businesses struggle to fill IT job vacancies. We're hearing stories of customers who have IT talent turnover multiple times in a year as they jump to new jobs. That trend is going to get worse, not better.
So either you want to hire outside resources because you just can't find someone; you don't really understand IT and would rather someone professional take care of it; or it comes down to wanting to do what you do best (ship product, buy and sell, machine and fabricate things, lay brick, and steel) and you don't want to have the hassle of worrying about all this IT cr@p.
What are Managed Service Providers (MSPs)?
Managed service providers have always existed, but the modern approach of outsourced IT is pretty new (in the last 10 years probably). I remember my employer hiring what amounted to an MSP in 1993. I also remember photo-copier service contracts, which were essentially the same thing. The idea of outsourcing highly specialized tasks is nothing new.
There are a few changes to modern technology that I think have led to this new class of MSP services as they exist now. It has led to the creation of the "All In" price model for managed services, which is fairly new.
In my opinion, the three major factors that have created the modern Managed Service Provider are:
Hackers and Cyber Criminals
You can read my blog on 4 Steps to Harden your Cyber Security to learn about these bad guys. They are real. They are the Sopranos online.
Greatly Improved Hardware Quality
Modern business computers are really high quality for the price. Most of them come with 3-year bumper-to-bumper warranties including onsite repair services. When I started, most computers were clones and you were lucky to get a 1-year parts warranty. Managed IT services are made much easier when the computers are repaired by the vendor.
Remote Connection Software
The ability to securely and easily log into a system remotely and repair it has been a game-changer. Since computer hardware isn't the problem as often now (see above) most of the issues are with the software and users. You all have learned that sharing a remote screen and having a remote meeting is much more efficient than we thought. We've known it for years.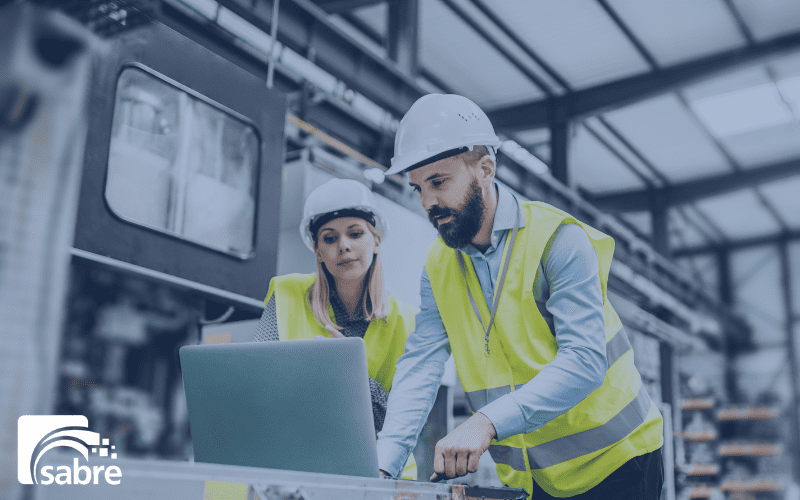 What are the Types of Outsourced IT Contracts?
I have seen a few types of outsourced IT contracts. I think we can break them down into 3 categories:
The Prepaid Package/By The Hour
This is usually a package of hours (25, 50, 80, etc…) for a reduced rate or simply billing by the hour. This is also called break-fix. Something breaks, you call them, they fix it.
There are a lot of problems with this approach, the biggest of which is there is no economic incentive for the MSP to keep your systems up and running. The better your systems run, the less likely they'll be called in. Their success means their bankruptcy. I'd avoid this package. That said, I have a few customers who insist on it, I'm just too honest to screw them and too nice to tell them we won't do it anymore.
The Retainer
The next step up, and for a long time, the most common was the retainer. In this case, you pay every month for a block of hours. These hours are used to perform maintenance, troubleshooting, check your backups, etc… If you go over the hours, you're billed extra.
The All In
This is the modern approach. It comes in a variety of forms and styles. At Sabre IT we prefer to make it a simple "Good, Better, Best" type of contract choice with steadily increasing degrees of service and modules included. I am a Lean Six-Sigma guy when I wear my manufacturing hat, and I like this model because I can lean the processes and make more money, and focus on selling you value rather than hours. Win-Win.
Managed IT Service in Cambridge, ON | A Cambridge based company showed me a Managed Service Contract a few months ago that looked like an All In contract but was actually a retainer. The contract had a maximum duration for a support activity. Any serious problem with a computer takes a fairly long time to solve. If there is a 15 minute maximum in a contract, then basically you're getting a retainer to do basic maintenance and support but they are going to bill you for anything they can that's over 15 minutes.

Ask yourself, is it better for them to keep your system totally trouble free, or to let it get just bad enough you go over hours all the time but not so bad you fire them? I don't think IT companies consciously do this, but I think there is a bias to make the most money you can. The All-In contract avoids that bias.
What are the Types of MSP Companies?
I group IT companies into about 4 groups:
The One-Man Shop
This is a single individual who runs an IT company from his basement or a very small shop built entirely around the boss. They say they provide managed IT services for manufacturers, but they don't. They aren't MSPs, they are IT professionals who used to work as network administrators or network managers and have started up a business. They're not bad at the projects (install servers, install new PCs) but they ARE BAD at the preventive maintenance thing. They are often not the best business people. They don't always send you invoices. A lot of them tell me, "I think this hacking thing is overhyped."
The Born in the Cloud MSP
We all have to start somewhere, and these guys are the seeds of larger MSP trees to come. The born in the cloud MSP is also a one-man shop, but they are modern and generally not hardware or server people. They contract out management of your network to a NOC or Network Operations Center contractor. The NOC white labels for them, and they can therefore take care of your network. They do provide real outsourced IT services, but they are paper-thin. You run the risk of them getting sick, their wife leaving them, them deciding to go get a job, etc.
The Local MSP
My business falls into this category. These companies are local and generally have a real foundation and serious revenue. They have a manager, a bookkeeper, a marketing person, and a group of technicians. They probably have real offices somewhere. The local MSP business sells hardware and has a pretty diverse set of skills among the staff. They operate their own NOC with some outsourced support for the 24/7 support – often a full-time dedicated resource overseas.
The Big National/Regional MSP
These companies tend to be bigger and cover a very large region or the entire country. Typically they lack the local focus and feel. They will take on similar customers, but they are big enough to handle the big boys and girls and really complicated products. They can take on contracts at banks and 1000+ employee businesses.
6 Benefits of Managed IT Services for Manufacturers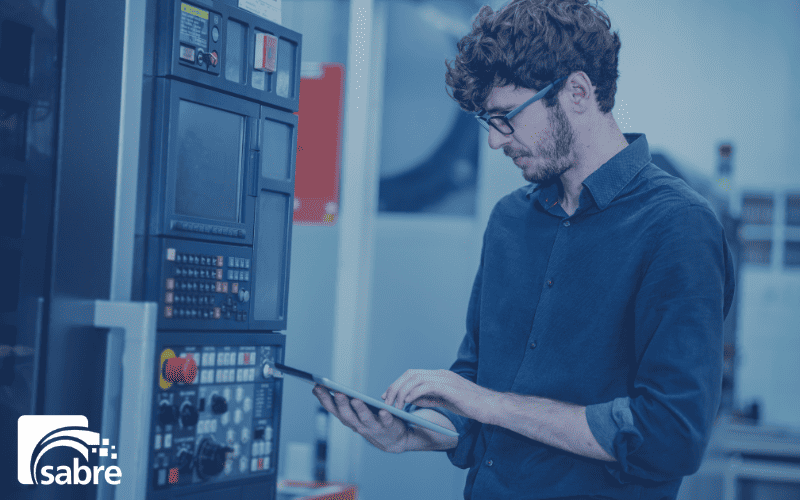 When I started in IT, the first computers I serviced were not on a network. I carried a zipper case with floppy disks in it with all kinds of handy utilities and features. Occasionally someone got a virus because they brought a game from home to play at lunch hour. If it was going to take more than a few hours to work I sent them over to a spare PC at a desk. You didn't patch a computer at all. You upgraded it.
How times have changed!
Today's computers are so interconnected and so fast that stuff happens at an inhumane pace. At Sabre IT we use software that is a sort of "AI" type tool to keep its eye out for things. Our team could NEVER manage to walk from computer to computer with a zipper pouch full of DVD and USB Sticks and stay in control. It's funny and scary how many places we go where the IT guy does exactly that.
Here is a list of the things the MSP will do for you that are of substantial benefit:
Verifying Backups
When I worked as an IT manager, I had a chart on the wall. It listed my priority system for what I would work on in what order. When someone would come in and say "my speakers on my PC don't work" I would point at the chart and say "where is that on the chart."
No. 1 on my wall chart was "Network Crashed – All users impacted."
No. 2 on my wall chart was "Backups not working."
The most important activity of any IT professional is backups. The MSP knows their a$$ is on the line if the backups fail. I cannot tell you how many companies that have outsourced their IT to the "one-man shop" have told me that their systems crashed, and the backups were not working. I just shake my head.
Help Desk Solutions
Most MSPs offer Help Desk solutions as part of their managed IT services. The more modern make this part of an all-in price, with no real caps or limits on it. If you find a limit on help desk access, that is a "tell" that the agreement isn't an all-in price. The Help Desk is pretty important to make sure your users don't
Patching Services
Your servers, desktops, laptops, phones, etc. all need patches … urgently. And it's not just Windows. Office, Adobe, Java, and Chrome: They all need patches to keep the bad guys out.
"But Rob, patches are all automated. My phone gets patched all the time. What's the big deal"
Patches don't always work. Sometimes a software product interferes with them. My phone tells me often that it will need to try again. And your users DO NOT CARE. Employees who are not IT professionals don't get what the big deal is. If you own your business, you'll get what the big deal is when your entire network has been encrypted and the hackers want $250,000 in Bitcoin.
All managed IT services contracts MUST include patch maintenance. This is the problem with the prepaid package or by the hour. They don't do maintenance unless and until you ask. Most customers do not understand this.
Hardware and Software Monitoring
One morning one of our technicians showed up at a customer with a desktop computer. "What are you doing here?" said the receptionist. My tech said "We did a backup of Sally's PC last night, and restored it to this loaner. I'm here to install it." As he was finishing his explanation, Sally walked out and said "My computer says "hard drive not accessible."
The MSP software tools are constantly monitoring your PC for a "check engine light." All outsourced it should include proactive monitoring and maintenance of your systems.
Aside: An example of monitoring and patching failure
Outsourced IT in Brantford, ON Fails | We ran into a Brantford company that had a "one man show" IT company who they thought was patching and taking care of their security. Little did they know that from September 2019 to November 2019 a Russian organized cyber crime hacker had been gathering every bit of data out of their system, and systematically turning their backups off.

They were hit with a Crypto and then a demand for $250,000 of Bitcoin. Their insurance and they refused to pay (because half the time they don't honour the payment anyway) and instead rebuilt the network. $250,000 later, they had hired a forensic security consultant from Vancouver, had lost about 6 months of data, were trying desperately to rebuild their Accounts Receivable data and maybe learned their lesson. Maybe not.
Microsoft Office 365
This is a kind of a no-brainer. Virtually every company we work with either has Office 365 or is seriously investigating it. Any good managed IT service will include Office 365 licenses and support.
Virtual CIO
A major service provided to small and medium companies is the Virtual CIO. A Chief Information Officer is typically hired by larger businesses to help work out the technology strategy of a business. The Virtual CIO offers that analysis, strategy, and a step-by-step plan for the company's technology.
Lots More
There are way more services that are available from managed service providers, but these 6 are a good start and show a lot of the most important benefits businesses gain from a managed IT services contract.
Sabre IT Solutions
Sabre IT has been around for over 20 years (under a few different names) with the same owner (namely me, Rob Jolliffe). We grew the business out of my basement and have served many communities. We are especially strong with manufacturing companies' IT needs, mostly because we are a bit of an expert in Visual Manufacturing, which is where we got our start. We are especially strong with ERP systems for manufacturing companies, which are also provided by Sabre Limited.
Give us a call at 226-336-6259 or contact us at itsales@sabrelimited.com today to have a chat with me (Rob) if you have any questions.